Yerevan's next failed attempt of using fake news aimed at tarnishing Tehran-Baku relations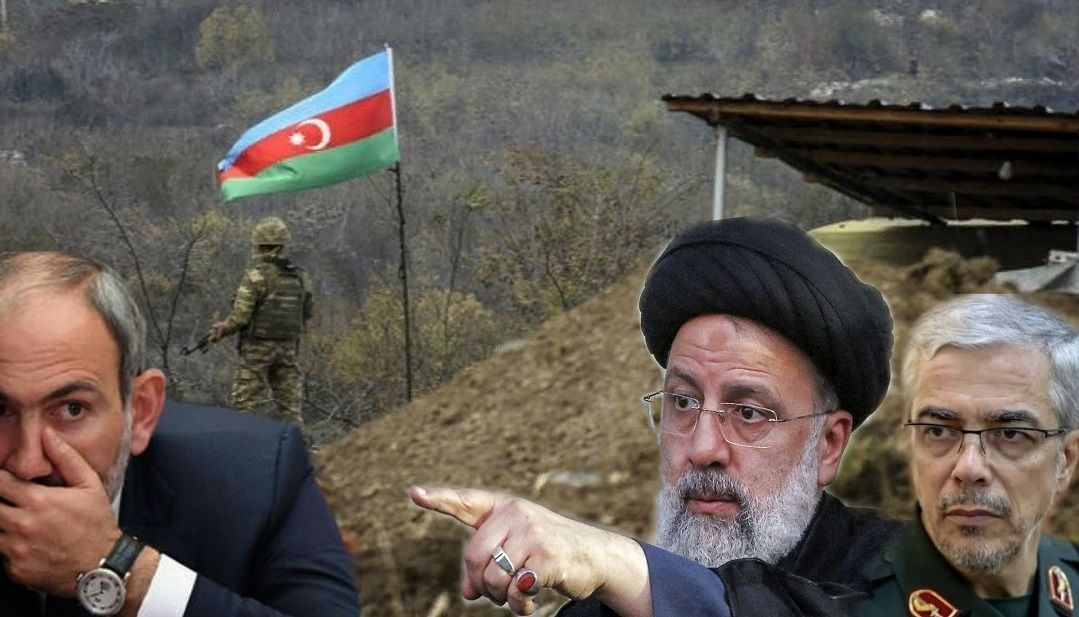 In addition to being a deep and rich field of activity, politics is also a tactic that a state can use to improve its status, material and moral well-being, and governance. However, since the issue is related to Armenia, politics changes its most essential part...
Armenia, which does not want to accept its absolute defeat and tries to resort to all kinds of cheap maneuvers, this time resorted to another provocation against Azerbaijan on behalf of neighboring states - and more surprisingly, its choice has been neighboring Iran.
Thus, Armenia once again disgraced itself while trying to carry out its so-called policy through the media.
According to Armenian sources, allegedly the president of the Islamic Republic of Iran, Ebrahim Raisi said that the deployment of Iran's armed forces in areas near the borders is aimed at preventing changes in the region's geopolitics and borders. Iran is as though worried about Azerbaijan's recent anti-terror measures in Garabagh, and supposedly taking preventive measures, it brought its army near the border.
According to Sadraddin Soltan, head of an Azerbaijani think tank, and political scientist, who commented to Azernews, after the local anti-terrorist measures implemented by the Azerbaijani Army in Garabagh, a number of forces in Armenia could not digest this victory over separatism. Therefore, Armenia decided to make a cheap so-called political maneuver - that is, it tried to use the name of Iran as a tool to create confusion between the two neighboring states. However, the Supreme Leader of Iran, Seyyed Ali Khamenei, and the President of Iran, Ebrahim Raisi, made a statement that Garabagh is the territory of Azerbaijan and that separatist Armenians should be removed from those territories. Certainly, this caused irritation in some circles of Armenia.
According to Soltan, the Chief of General Staff of the Iranian Armed Forces, Mohammad Hossein Bagheri, said that the Iranian armed forces have no counterattack plan against the neighbors. Also, no action will be taken to break the relationship. In this regard, the Iranian side announced its position during the telephone conversations between the defense ministers of Iran and Azerbaijan.
"Another issue is related to the position of Iran in the process of normalization of relations between Armenia and Azerbaijan and determination of borders. However, the Iranian side does not understand that there is no document related to the issue of border determination. Because the borders of Armenia are defined in accordance with the Almaty document, and Azerbaijan is more in favor of defining them according to the map of 1920. Therefore, no steps have been taken by either side to define the borders yet," the political scientist said.
S.Soltan also added that in one of Iran's statements, changing the borders is considered a red line of the state. According to them, the intervention of third countries is unacceptable. However, with this statement, Iran has already intervened in this matter. This is an illogical approach in the process of normalization of Azerbaijan-Armenia relations.
The expert said that the other and most important issue that worries Iran is the implementation of the Zangazur Corridor project. In this case, Iran's joint plans with Armenia come to naught. Using each other as a tool, Armenia and Iran are trying to secure their interests in the South Caucasus and are taking the initiative to implement various insidious plans.
"One of the important points is that if the relations between Azerbaijan and Armenia are normalized, Iran will be included and other 3rd countries will be left out. Therefore, those countries are not interested in direct negotiations between Azerbaijan and Armenia. On the contrary, their goal is to hinder the restoration of relations by various means. This is creating an obstacle to peace, cooperation, and security in the region," the expert added.
---
Rena Murshud is AzerNews' staff journalist, follow her on Twitter: @RenaTagiyeva
Follow us on Twitter @AzerNewsAz