Rifts between Pashinyan and people: Irish expert comments on escalating process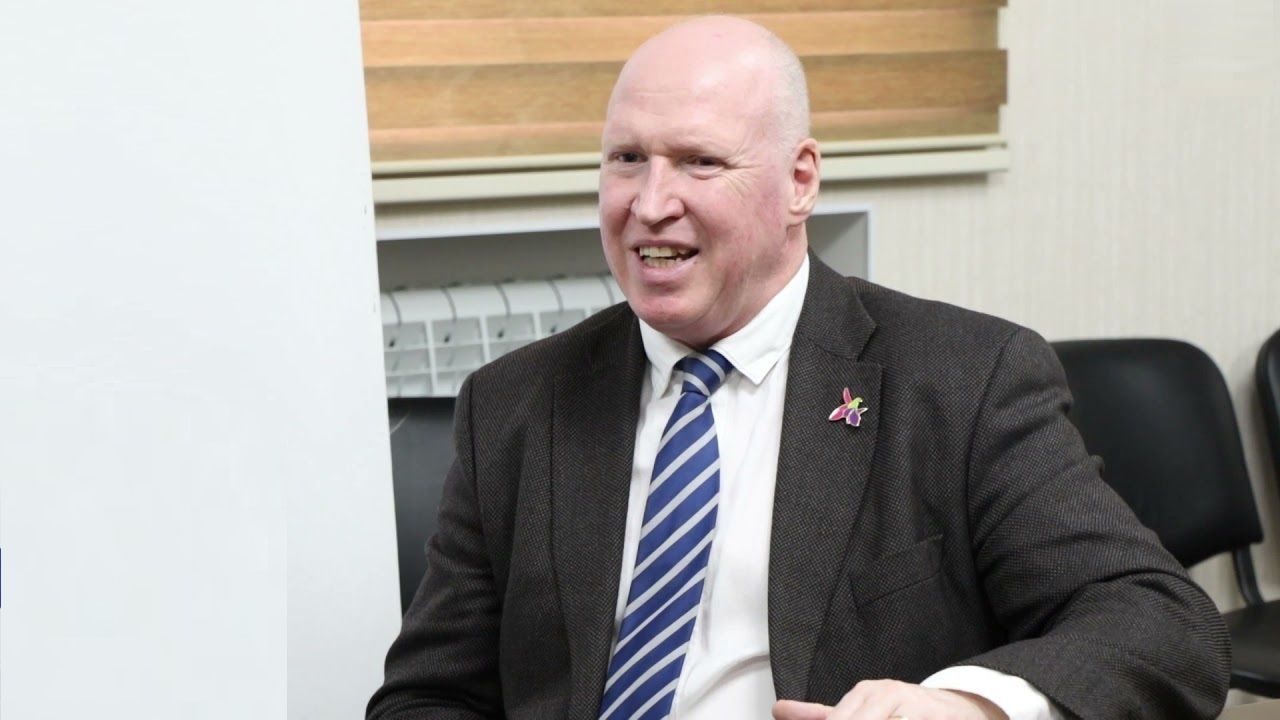 Following Pashinyan's rightful decision on recognizing Azerbaijan's territory at a meeting in Yerevan, sounded quite shocking in Armenia. Literally Pashinyan is on the right path by going his full forces ahead, however future prospects with respect to relations between Pashinyan's authority and Armenian society, including provocations by separatist forces and Armenian diaspora abroad is yet unpredictable. Perhaps the society could be the easiest part for Pashinyan tackle with, but the separatist forces and their external supporters seem to be a real threat for the Prime Minister's future and even his life.
Speaking to Azernews, Irish political analyst, historian and professor Patrick Walsh said that Pashinyan may face a serious pressure, especially by parents of those who died in the Second Karabakh War.
"Pashinyan quite rightly points out that he is obliged to recognise the de jure sovereignty of Azerbaijan over its Karabakh region. It is a fact of international law and the United Nations. But, of course, there will be resistance. Within Armenia there is bound to be resistance from those who fought in the recent war along with relatives of the dead. This is why a negotiated settlement was always the best option for Armenia. Abroad the diaspora is in uproar. Recently Eric Hacobian of CivilNet in California predicted a "Second Genocide" and threatened new wars in the future. The Armenian diaspora wants to rebuild the Armenian army and are very annoyed at Russia's understandable reluctance to supply weapons for this rebuild. The painful reality of defeat is coming home to the Armenians at home and abroad, it seems."
Touching on the ongoing deep rifts between Yerevan and Khankendi, the Irish expert noted that Pashinyan is still playing with time to extend the peace agreement, which could turn him into an enemy in front of the people.
"Pashinyan will do well to survive a humiliating peace treaty which is why he has been delaying it. While Yerevan has been moving toward the West in the hope that Washington or Paris will assist them, the pseudo state in Karabakh still maintain a degree of faith in Russia as potential saviours. This is opening up divisions between Yerevan and Stepanakert. Ironically Pashinyan would be better off without the intransigent Karabakh Armenians that obstruct his reform and development programme. Armenia has seen some good signs of economic development since they shed most of the occupied territory and for future prosperity of the people of actual Armenia the settling of the Karabakh issue would be a good thing. However the big question is whether Pashinyan can be a Charles DeGaulle as in the Algerian issue or will he be brushed aside?" Walsh said.
As for Azerbaijan's intervention in the process between Pashinyan and the separatist forces in Karabakh, Walsh noted that there are still two years ahead of it.
"Azerbaijan must wait until 2025 when the agreement can be used to ask the Russians to leave. The Ukraine war has been beneficial in this respect because Russia will be less likely to want another conflict, win or lose in Ukraine. Moscow would be worried over further Western action and I think the Russians are more likely to walk away if some guarantees of future Azerbaijani neutrality are provided with perhaps other sweetners. There is no hurry to rush, the war in Ukraine is unlikely to end before next year and it is probable that the Russians will be more amenable to leave than fight have been feared."
In his comment, Patrick Walsh highly appreciated the initiatives of Azerbaijan and Armenia in the negotiation process organized by the West and Russia and noted that this can create a successful foundation for both countries to conduct independent policies in the future, independent of the parties.
"It would be better if the entire international community plays a useful role in the settlement. This is because the South Caucasus will hopefully not become a geopolitical battleground, as Ukraine has, between the Great Powers. Actually both Azerbaijan and Armenia have been clever. Both sides have operated a parallel peace process, basically replicating their moves between Russian and US/UK twin track processes. In my view this suits Baku which has always operated a balanced foreign policy. However, at some stage Armenia, either through the overthrow of Pashinyan or him coming under extreme pressure, will jump one side or another to gain advantage from either Moscow or Washington. That could be a dangerous moment and will test the statesmanship of the Azerbaijani government. Past events suggest they can meet this challenge though world instability will play a part in the final outcome and we live in unpredictable times for sure," he added.
---
Elnur Enveroglu is AzerNews' deputy editor-in-chief, follow him on @ElnurMammadli1
Follow us on Twitter @AzerNewsAz