28 March 2018 19:30 (UTC+04:00)
4 180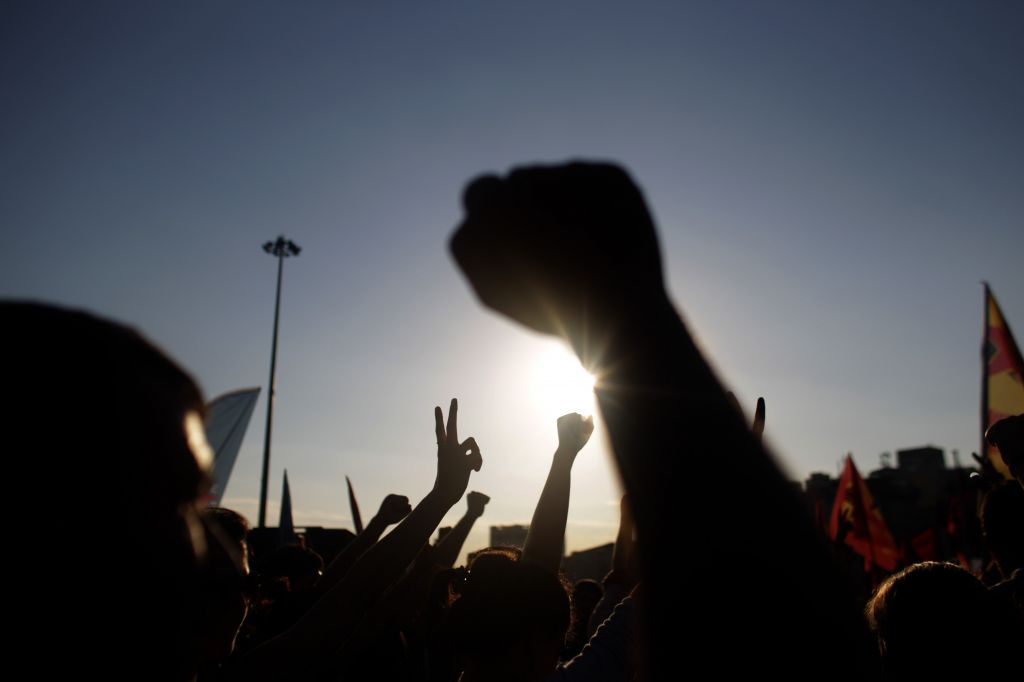 By Rashid Shirinov
Many Armenian experts note that presently, the incumbent president of the country Serzh Sargsyan faces a difficult task – he wants to retain power as the new prime minister of the country, get approval from the international community, and at the same time, he wishes to preserve the corruption system within the Armenian authorities.
On the other hand, he will have to imitate actions to combat corruption in Armenia in order not to cause anger of the international community, which tries to eradicate corruption in the country.
While Sargsyan is trying to maneuver between corruption and the international community, a new movement against him is growing in Armenia.
"During the 10 years of ruling in the country, Serzh Sargsyan achieved only failures and catastrophic indicators in all spheres," David Hovhannisyan, member of the "Reject Serzh" initiative, said on March 28 during the discussion of further steps to combat Sargsyan's rule in Armenia.
He also noted that more than 400,000 people have left Armenia irrevocably during these 10 years, while the external debt has reached a dangerous limit. There is no progress in the fields of human rights and democracy, Hovhannisyan added.
Another member of the "Reject Serzh" initiative David Sanasaryan noted that through their rally on March 24, they tried to understand the mood of people and determine their next steps.
"The authorities do not realize who really should be a leader. They simply can enjoy some privileges with the help of Sargsyan," Sanasaryan said.
David Petrosyan, another member of the initiative against Sargsyan stressed that there is no internal democracy in the Republican Party of Armenia, headed by Sargsyan, and that the party hinges on only one person.
Thus, the struggle against Sargsyan's rule in Armenia is intensifying with every single day leading towards the prime minister election on April 17.
It is obvious today that Armenia has no future without changing the system of power and the top officials, and the population of Armenia understands this. People suffer from plight due to the incapable authorities headed by Sargsyan, who are not yet able to fix the problems of the country. The state debt is approaching $7 billion but there is no sign of improvement in the life of Armenians, the unemployment rate is around 18 percent, almost a third of the population lives in poverty – there are only few of the problems the Armenian citizens face.
People periodically hold protests demanding from the government to solve the economic and, first of all, social problems in the country. However, the authorities continue to close their eyes to these issues, and if Sarsgsyan is elected the new prime minister, the doleful situation will not change.
---
Rashid Shirinov is AzerNews' staff journalist, follow him on Twitter: @RashidShirinov
Follow us on Twitter @AzerNewsAz
Related News