Season of 'food for the gods' arrives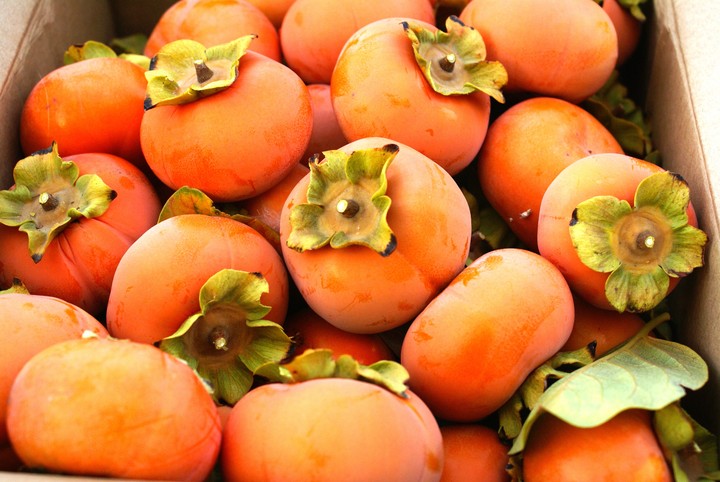 By Nigar Orujova
Autumn is the last chance to put stack up on vitamins before the arrival of the cold winds of winter. Azerbaijan enjoys nine of eleven possible climate zones, which makes the country a supplier for fresh vitamins from fruits and vegetables year-round.
However, there are specific seasons when markets in the country are full of fragrant fruits and this happens in the spring and autumn. People start eating tasty fruits and vegetables from early spring here and until the late autumn.
Those who want to get the fresh and tasty vitamins should travel around the country and try them on site.
Autumn is the perfect time to enjoy "food for the gods" or persimmon, available in Lankaran, Goychay, Agdash, Agdam, Ganja and Zagatala regions in October-December. If you never tried it in your life, you should try it in Azerbaijan.
The fruit earned its name for a good reason, as persimmon contains 55 percent of the daily value of vitamin A, 21 percent of Vitamin C, as well as B-complex vitamins, and is an excellent source for manganese. The fruit is the perfect source for fiber, phytonutrients, flavonoids, and antioxidants. The amount of fructose is high in persimmon, which is why people should enjoy it carefully and not eat too much.
Persimmon, cultivated in Azerbaijan, contains large amounts of glucose, fructose, organic acids, carotene, and vitamin C, and other health properties that make it a natural medicine. It helps to fight weakness, anemia, vitamin deficiency, and chronic gastrointestinal diseases.
Moreover, it enhances the activity of the digestive process, regulates metabolism, as well as has a good effect on the treatment of diseases of the cardiovascular system.
You can eat persimmons fresh, dried, or cooked. Raw fruits can be cut into pieces or eaten like an apple. Dried persimmon fruits can be used in cookies and cakes, marmalade or jam as well as salads. It is a perfect healthy snack for both children and adults.
Sometimes persimmon is added to meat and chicken. Persimmon mixed with cream cheese, a little lemon juice, honey, salt and freshly ground pink pepper is a yummy sauce for vegetables and fruits.
Persimmon cannot be eaten before being ripened and you will notice this with the first bite. But when mature, it is safe for all including pregnant women, as it is rarely allergic.
Even if you bought unripe persimmons, you can leave them to ripen at room temperature for just a couple of days and it will be ready for consumption.
There is a little trick with unripe persimmons to soften astringent effects. Fruits can be frozen, then thawed and eaten with pleasure.
So as the season of sweet, mature, and full-flavored persimmon arrives in Azerbaijan, do not say you were left unaware.
__
Nigar Orujova is AzerNews's staff journalist, follow her on Twitter: @o_nigar
Follow us on Twitter @AzerNewsAz