5 February 2018 17:00 (UTC+04:00)
7 897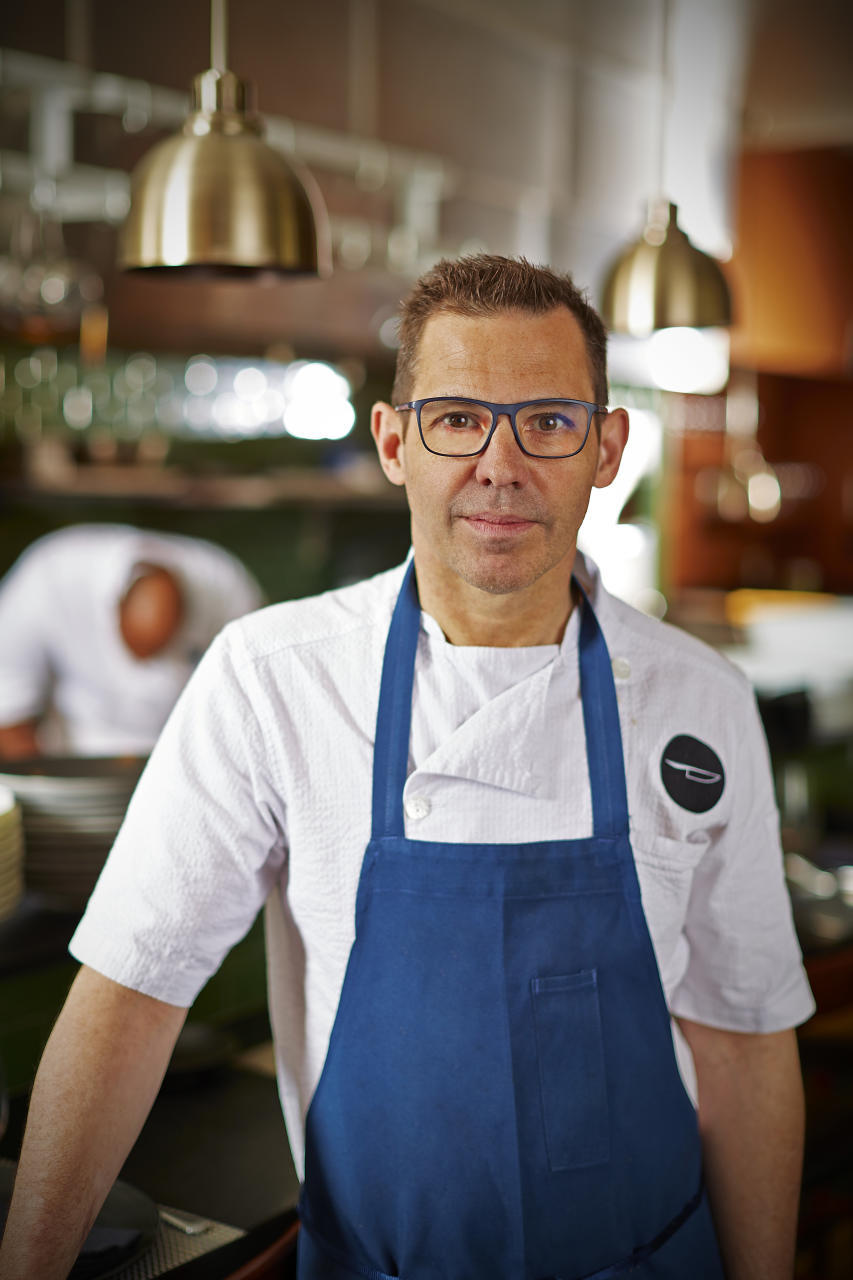 By Aygul Salmanova
One of the leading chefs of the U.S., John Tesar from Dallas, will visit Azerbaijan to demonstrate the culinary wealth of the country.
In his interview with Food and Wine, John Tesar noted that Azerbaijan, bordering the Caspian Sea and the Caucasus Mountains, is one of the most stunning places with an ancient history in Eurasia.
"Azerbaijan has so much history; it's close to Turkey, the Middle East and Asia, so it's a melting pot of different cultures," Tesar sayed. "There's also a lot to explore; you are right on the Caspian Sea, and there's museums, and so much history. It's a beautiful city and if you are interested in how caviar is truly made and where it came from this is the place to go."
Tesar will also explore the various caviar vendors that occupy the country's fish markets, where Azerbaijani, Persian and Russian caviar can be purchased.
"It was formerly a Soviet Republic, and Americans didn't pay much attention to the Soviet Union even though they loved Russian caviar," Tesar tells Food & Wine." But, that's where it came from. Really good caviar only comes from two places on the Caspian Sea: Iran and Russia. There's no longer the Soviet Union, so Azerbaijan is the new place for great caviar."
During the trip Tesar will get acquainted with caviar suppliers and study places where you can buy good caviar.
He will also visit Lahij, Sheki, Guba and other cities of Azerbaijan.
At the same time, the Food and Wine edition reminded that travelers should not visit the occupied Nagorno-Karabakh in any case, since this is considered a crime in Azerbaijan.
The Azerbaijani cuisine belongs to one of the most interesting cuisines in the world thanks to its originality and diversity. Some of its dishes were included in the menu of international cuisines and loved by every tourist visiting the country. The national cooks have preserved old cooking methods, flavour and traditions and modified them taking into account up-to-date techniques.
Nine out of eleven climate zones are present in Azerbaijan. This hugely contributed to the fertility of the land, which in its turn results in the diversity of national cuisine. There is no lack of ingredients in the cuisine of the Azerbaijani people, as the country's mountain and subtropical climate gives everything needed to cook delicious and healthy food.
The majority of national dishes are mutton, beef, poultry, minced meat and surely fish. Pilaf with fragrant saffron, juicy kebab flavored with sumac, over 200 varieties of dolma, buglama and levengi – fish dishes, , shekerbura and pakhlava - sweets , a table overladen with fresh fruits and vegetables and fruit juices – all these are various and original Azerbaijani food.
Some Azerbaijani dishes are cooked in special utensils: piti soup is prepared in clay pots, pilaf - in special boilers with a thick bottom (kazan), kebab is planked on special skewers. More than 2,000 recopies are known in the national cuisine.
--
Follow us on Twitter @AzerNewsAz
Category News