Minerals found in Azerbaijani mud volcanoes [PHOTO]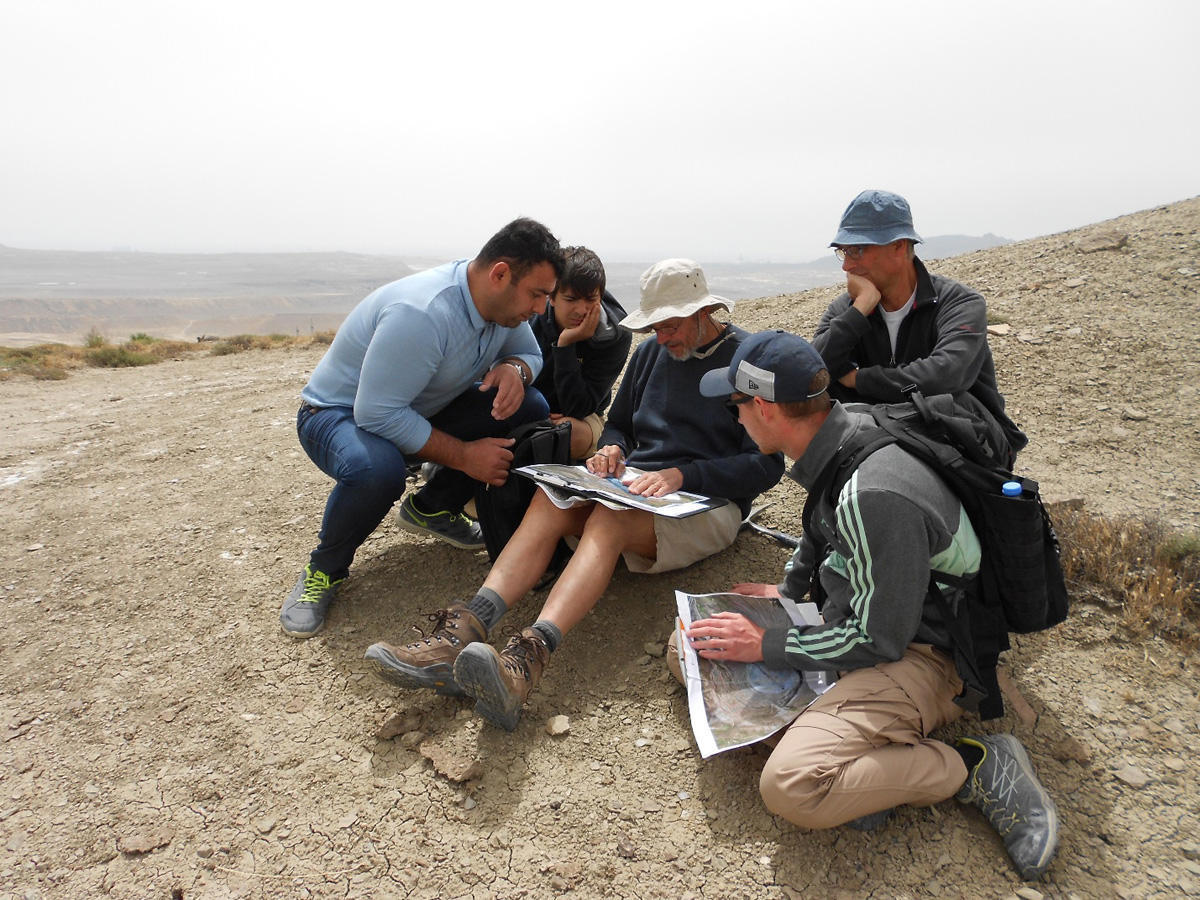 By Laman Ismayilova
A number of new minerals gold, iron, copper and titanium have been discovered in Azerbaijan's mud volcanoes for the first time.
French and Ukrainian scientists currently study the country's mud volcanoes and defend the thesis on the results of the research.
Research on "Comparative Investigation of Mud Volcanoes in Azov-Black and Caucasian Regions" is carried out by the Department of Mud Volcanism at Geology and Geophysics Institute and Depth Spill Assessment Department of the National Academy of Sciences of Ukraine.
The research aims to compare the specific-genetic characteristics of mud volcanoes and geological-geochemical activities in different regions. At the end of the research, two new directions have been identified for the study of mud volcanoes in Azerbaijan.
As a result of the preliminary studies, a number of new minerals and coal found in the Azerbaijani mud volcanoes, including gold, iron, copper and titanium, as well as sulfides, oxides, silicates, carbonates, phosphates, sulfates and other components.
Leading specialist of Total E&P Azerbaijan B.V/Total E&P Absheron B.V., Patris İmbert, professor of Tuluza University Francis Odonne, master of Po University Teymur Figarov, doctor of Lil University Matieu Dupuis and master Dofal Antoni studied geological studied Gobustan's Ayazakhtarma mud volcano.
The researches are conducted in accordance with agreement signed between "Total E&P Azerbaijan B.V/Total E&P Absheron B.V" and Azerbaijan Institute of Geology and Geophysics in 2016.
A number of studies were also carried out in several mud volcanoes in the south-east of Shamakhi-Gobustan, Absheron and Shirvan under the leadership of the head of Mud Volcanism Department at Azerbaijan Institute of Geology and Geophysics Adil Aliyev.
Azerbaijan is truly unique for its mud volcanoes, as the country is a home to nearly a third of the world's mud volcanoes. Some 350 out of 800 mud volcanoes in the world are located here, with the majority found are located on Absheron, Baku suburbs.
The mud volcanoes ignite deep below the surface and create a massive explosion. Every 20 years or so, volcano ignites and its flame height can reach hundreds of meters.
For instance, Keyraki mud volcano erupted in Baku on June 12. The Ecology and Natural Resources Ministry reported that the eruption lasted for 15 minutes and the mud waste covered an area of 3.5 hectares.
Lokbatan mud volcano erupted on the shore of the Caspian Sea oil field in May. A depth of the volcano reached 4 kilometers, while the eruption lasted for only 4 minutes.
Otman Bozdag volcano erupted in the suburb of Baku on February 6. As a result of the volcanic eruption, the flame rose to the height of 350 meters. Mud waste covers an area of about 10-12 hectare.
There are several geological processes that may cause the formation of mud volcanoes. Note that mud volcanoes are not true igneous volcanoes as they do not produce lava. The Earth continuously exudes a mud-like substance, which may sometimes be referred to as a "mud volcano".
---
Laman Ismayilova is AzerNews' staff journalist, follow her on Twitter: @Lam_Ismayilova
Follow us on Twitter @AzerNewsAz