Azerbaijani female boxer defeates Armenian rival at European Games [PHOTOS]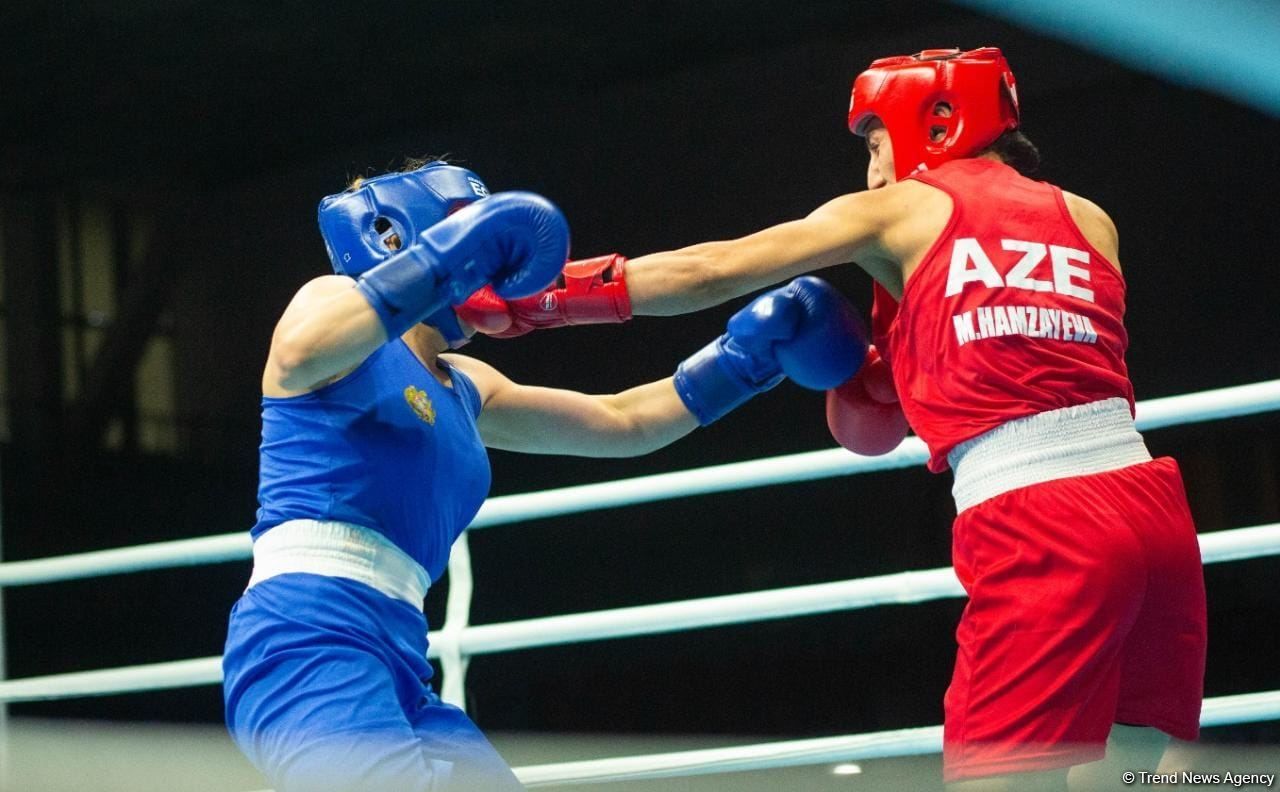 Azerbaijani female boxer Mehseti Hamzayeva-Aghamaliyeva (57 kg) has defeated his Armenian rival Tatevik Khachatryan at the 2023 European Games.
In the 1/8 finals, the national boxer won a landslide victory - 5:0 (29:28, 30:27, 30:27, 30:27, 30 :27), Azernews reports.
A total of four the Azerbaijani boxers, including Mehseti Gamzayeva-Agamaliyeva (57 kg), Sarkhan Aliyev (71 kg), Murad Allahverdiyev (80 kg) and Muhammed Abdullayev (+92 kg), reached the quarterfinals of the European Games.
Azerbaijan is represented in Poland by 101 athletes in 14 sports, including archery, badminton, beach soccer, boxing, fencing, judo, karate, muay thai, kickboxing, shooting, taekwondo, triathlon, etc.
It should be noted that the European Games were inaugurated in Azerbaijan in 2015.
The multi-sport event featured almost 6,000 athletes from 50 countries competing in 30 sports, including 15 summer Olympic and 2 non-Olympic sports. The 2nd European Games were held in Minsk four years later.
---
Follow us on Twitter @AzerNewsAz