23 September 2017 12:56 (UTC+04:00)
2 692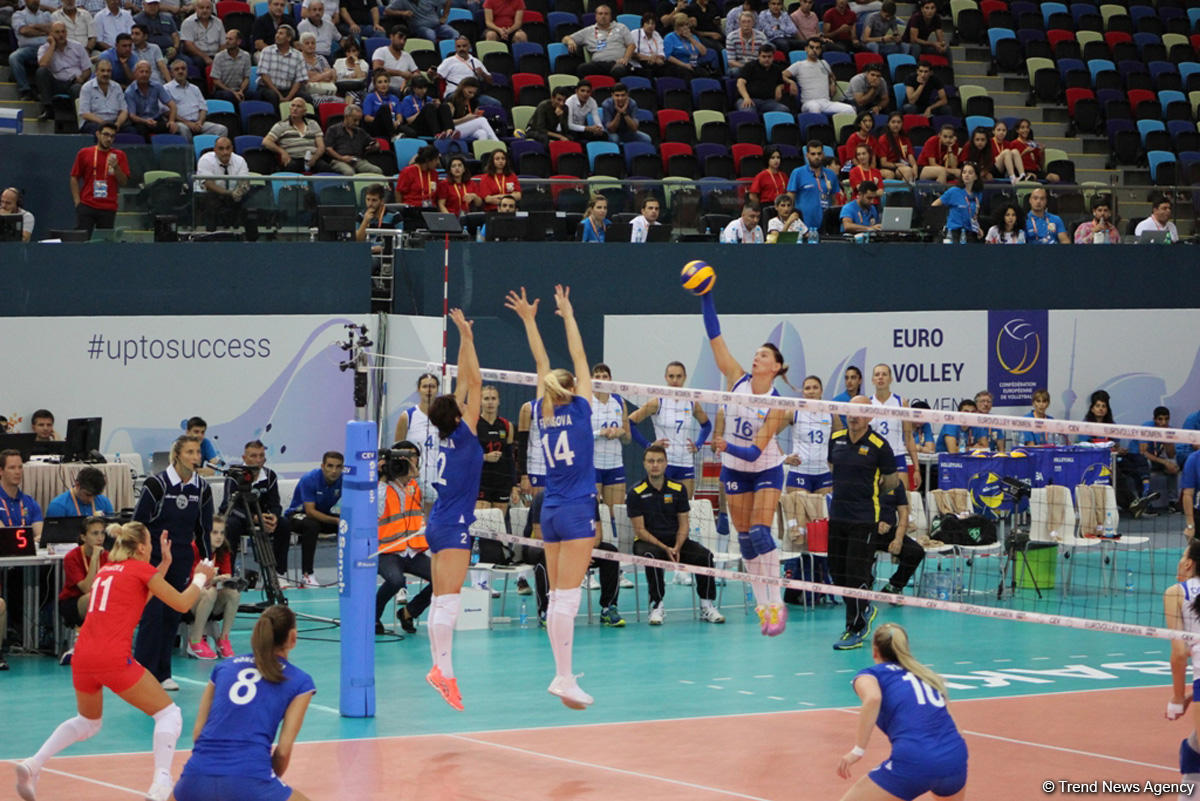 By Trend
Second round of the 2017 Women's European Volleyball Championship will be held today in Azerbaijan's Baku, Goygol and Georgia's Tbilisi.
Teams of Poland and Hungary will face in Group A. After the first round in Group A, Azerbaijan has 3 points, Poland – 2 points, Germany – 1 point, Hungary – 0 points.
Meanwhile, Georgia's team will compete with Croatian squad and Italy's team will face Belarusian rivals in Group B. After the first round, Italy has 3 points, Belarus – 2 points, Croatia – 1 point and Georgia – 0 points.
In Group C, national teams of Bulgaria and Ukraine will face, and afterwards, a game will start between Turkish and Russian teams. Russia has 2 points, Ukraine – 1 point, Turkey and Bulgaria – 0 points.
Finally, in the Group D, the Czech Republic will play Belgium, as the Netherlands will face Serbia. In the Group D, Serbia has 3 points, the Netherlands – 3 points, Belgium and the Czech Republic – 0 points.
---
Follow us on Twitter @AzerNewsAz
Related News