EIA forecasts decline in Kazakhstan's oil output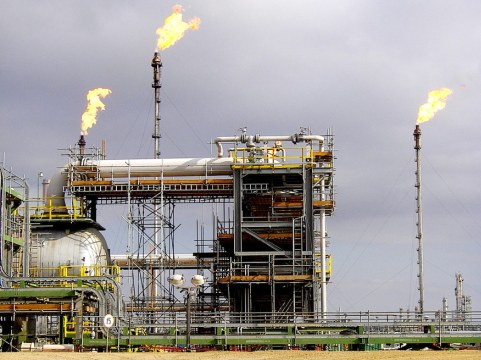 By Fatma Babayeva
Oil production in Kazakhstan will experience a decline from 1.73 million barrels per day in 2015 to 1.68 million barrels per day in 2016 and 1.7 million barrels per day in 2017, the U.S. Energy Information Administration (EIA) forecasts in its short-term energy outlook June 2016.
EIA outlook states that Kazakhstan's oil output amounted to 1.67 million barrels a day in the first quarter of 2016.
The agency forecasts the output of the country to amount to 1.69 million and 1.68 million barrels per day respectively in second and third quarters of the current year.
Meanwhile, in 2017, the country's crude production will equal to 1.7 million barrels per day in the first quarter of 2017, 1.69 million barrels per day in the second and third quarters each and 1.71 million barrels per day in the fourth quarter of 2017.
The reduction in Kazakhstan's oil production in 2016 is due to the depletion of the deposits.
Kazakhstan produced 79.5 million tons of oil in 2015, including gas condensate, which is 1.7 percent less than in 2014.
The government of Kazakhstan plans to compensate the projected decline in oil production by commissioning the Kashagan field in the near future.
Kashagan is one of the largest oil and gas fields in Kazakhstan, located in the north of the Caspian Sea. The geological reserves of this field are estimated to amount to 4.8 billion tons of oil. The total oil reserves amount to 38 billion barrels, and some 10 billion out of them are recoverable reserves.
The production at the Kashagan field started September 2013. However, in October, it was ceased after a gas leak in one of the main pipelines. The analysis revealed numerous cracks in the pipeline, which needed to be completely replaced. The total length of the pipeline is about 200 kilometers.
The production at the Kashagan is expected to resume in late 2016.
The other largest oil fields of Kazakhstan are Tengiz and Karachaganak.
The Karachaganak field's oil and liquid condensates are estimated at around 1.2 billion tons. About 18 percent of its produced oil is extracted from this field.
Kazakhstan's Tengiz field is one of the world's deepest developed super giant oil fields, with the top of the reservoir at about 4,000 meters. It the sixth largest oil field in the world with estimated reserves of 25 billion barrels.
Kazakhstan's proven oil reserve stood at 30 billion barrels as of early 2015, according to BP.
Kazakhstan is the second largest oil producer in Eurasia after Russia, and the twelfth largest in the world.
The country holds 1.8 percent of the world's total proven oil reserves, and produces 1.9 percent of the world's total oil output, according to the BP statistical review of world energy 2015.
---
Fatma Babayeva is AzerNews' staff journalist, follow her on Twitter: @Fatma_Babayeva
Follow us on Twitter @AzerNewsAz