11 August 2015 15:50 (UTC+04:00)
1 167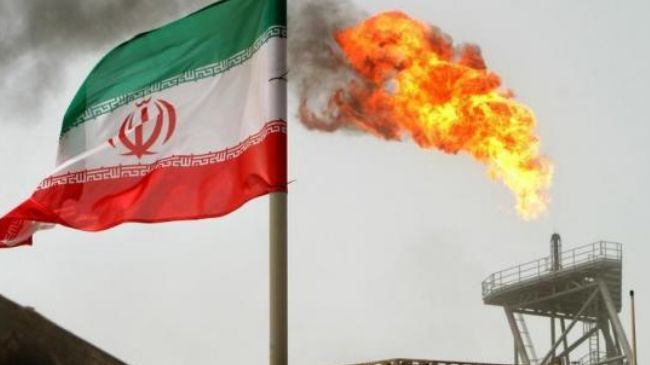 By Sara Rajabova
Despite rush of the foreign companies to enter the vast Iranian market, U.S. companies have remained aside, merely observing developments following the P5+1-Iran nuclear deal.
Tehran says it has seen no sign yet from U.S. energy corporations to indicate they are interested in the country's oil projects.
Iran's Oil Minister Bijan Zangeneh has emphasized that "all international" energy companies are welcome to present bids for projects in Iran's oil industry.
However, he noted that some companies are remaining on the sidelines.
"We have received no requests from any American company so far," Zangeneh was quoted as saying by the United Press International.
Before the singing of nuclear deal, Iranian media reported of a visit by a U.S. delegation to Tehran to explore investment opportunities in the country's oil industry. However, the reports were later noted to be unconfirmed.
Many international oil majors including Shell, Eni, Total, and BP have already announced that they would return to Iran once the sanctions are lifted.
However, American enterprises will nonetheless remain barred from venturing into the Iranian market as a result of unilateral sanctions by the U.S. administration and Congress.
A U.S. State Department official told AzerNews that U.S. companies will continue to be prohibited from participating in the majority of commercial activities with Iran.
U.S. State Department's Bureau of Near Eastern Affairs' spokesperson Sam Werberg, however, added that the country has agreed to license certain activities with U.S. businesses, including the sale of U.S. origin aircraft, parts and services for civil aviation, as well as the import of Iranian carpets and other Iranian foodstuffs.
In February, Iran said it had concluded three contracts with the U.S. aviation giant Boeing after it signed the Geneva nuclear agreement with the P5+1 group of countries in late 2013.Last year, major U.S. aerospace manufacturers, Boeing and General Electric, applied for export licenses in order to sell airliner parts to Iran following the November 2013 deal.
The world's major energy businesses had to quit Iran's projects over the past few years after a series of sanctions was imposed on the country as a result of dispute over the Iranian nuclear energy program.
The U.S. and EU imposed sanctions on Iran's oil and financial sectors in the beginning of 2012 due to claims of potential deviations toward non-civilian purposes in Iran's nuclear energy program. Iran has repeatedly denied the Western allegations against its nuclear energy program.
Sanctions were aimed at preventing other countries from purchasing Iranian oil and conducting transactions with the Central Bank of Iran. At the end of 2012, EU foreign ministers reached an agreement on another round of sanctions against Iran.
--
Sara Rajabova is AzerNews' staff journalist, follow her on Twitter: @SaraRajabova

Follow us on Twitter @AzerNewsAz
Related News