Iran's Ahmadinejad to attend GECF meeting in Russia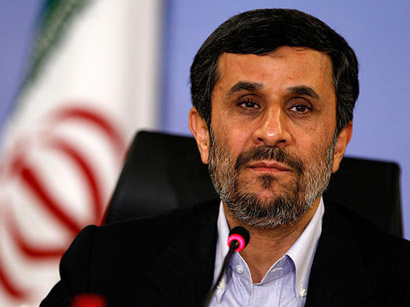 Iranian President Mahmoud Ahmadinejad will visit Russia in June to attend the Gas Exporting Countries Forum (GECF), Iran's representative to the Organization of Petroleum Exporting Countries (OPEC) Seyyed Mohammad Ali Khatibi said on May 21.

Moscow will host the Gas Exporting Countries Forum from June 1-2.

Ahmadinejad has been invited to the forum by his counterpart Russian President Vladimir Putin.

The Gas Exporting Countries Forum is an intergovernmental organization of 11 of the world's leading natural gas producers made up of Algeria, Bolivia, Egypt, Equatorial Guinea, Iran, Libya, Nigeria, Qatar, Russia, Trinidad and Tobago and Venezuela.

GECF members together control over 70 percent of the world's natural gas reserves, 38 percent of the pipeline trade and 85 percent of the liquefied natural gas (LNG) production.

The three largest reserve-holders in the GECF - Russia, Iran and Qatar - together hold about 57 percent of global gas reserves.