Serzh Sargsyan remains nightmare for Nikol Pashinyan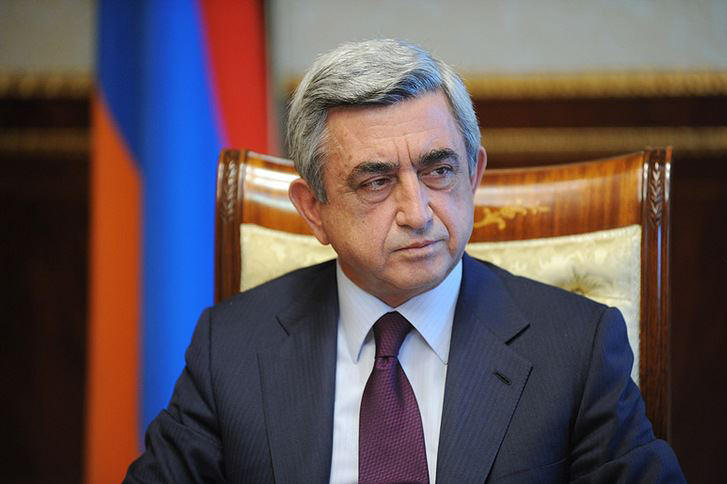 By Abdul Kerimkhanov
Serzh Sargsyan's party will participate in the upcoming elections. Previous head of the Republican Party of Armenia (RPA) continues to determine the policy of the RPA and wants to continue to pressure on Armenia's policy on Karabakh.
Ex-President and Chairman of the Republican Party of Armenia Serzh Sargsyan delivered a program speech at a meeting of the party's council on November 11. The main thesis of his speech was that the party becomes not a false opposition, the purpose of which is to resist any statement by the authorities. If the authorities take steps that are beneficial for the country, we will unequivocally support them; if not, we will not leave a stone unturned, said Sargsyan.
Apparently, Sargsyan meant the Karabakh problem in his speech. He stressed that RPA will not give up on this issue and will fight to the end. The best evidence of this is the presence in the party list of David Shahnazaryan, who was a special ambassador for the Karabakh issue.
Sargsyan clearly threatens Nikol Pashinyan, warning how he will act if the prime minister makes concessions on the Nagorno-Karabakh conflict. Thanks to the Karabakh issue, previous authorities were able to stay 20 years at the power. This means that RPA wants to take revenge on Nikol Pashinyan and his team again with the help of the Karabakh issue. Thus, even if Nikol Pashinyan will decide to peacefully resolve the Nagorno-Karabakh conflict, he will not be allowed to do this.
Pashinyan announced on October 8, that he had signed a memorandum on holding early parliamentary elections with the leader of the Prosperous Armenia Party, Gagik Tsarukyan, to be held in late 2018.
However, the opposition does not agree with his plans to dissolve parliament. It intends to hold elections in the spring of 2019, arguing that it is necessary to have time to revise the electoral code, organize elections with the presence of observers, and give candidates more time to prepare.
Armenian Prime Minister Nikol Pashinyan resigned to achieve dissolution of the parliament and holding of early parliamentary elections on October 16. At a special meeting, MPs did not elect a prime minister for the second time, and, in accordance with the Constitution, the parliament was dissolved by virtue of law, on November 1. On the same day, Armenian President Armen Sargsyan scheduled the early parliamentary elections for December 9, 2018.
---
Abdul Kerimkhanov is AzerNews' staff journalist, follow him on Twitter: @AbdulKerim94
Follow us on Twitter @AzerNewsAz