21 September 2016 15:04 (UTC+04:00)
2 012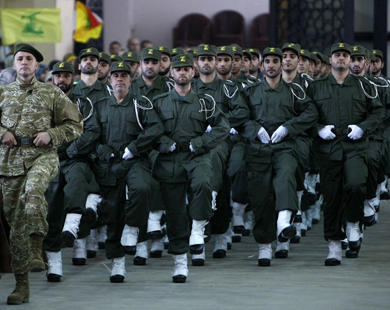 By Trend
The latest achievements of the Islamic Republic in the military sphere were demonstrated during a parade that is held annually to mark the 1980s war with Iraq.
High on the showcase was Zolfaqar, Iran's most recent 1,600 kilometer range missile, Tasnim news agency reported on September 21.
The showoff comes in the face of a growing campaign from the West that tries to restrict Iran's missile program. Iran, however, says is ready to do everything to ensure it enjoys reasonable deterrence in a region abrim with unrest.
Supreme Leader Ayatollah Ali Khamenei in a recent address to military officials once more reiterated Tehran's commitment to its military program. "The enemy has to understand that if it attacks, it will receive a hard blow," he underlined.
During the parade, Iran's military forces also showcased the Russian-made S-300 defense system. Iran just recently received the first consignment of the missile system from Russia although it had paid for them in 2007. The implementation of the deal had been hampered by Western countries.
Each year, the day of Iraq's attack on Iran is marked as the onset of the "Sacred Defense Week" in the country.
The Iran-Iraq war began on September 22, 1980 with the attack of Iraqi army on Iran's Khuzestan province. The war ended on August 20, 1988 with the signing of a ceasefire agreement and the borders of the two countries remaining in a pre-war state.
---
Follow us on Twitter @AzerNewsAz
Related News