Azerbaijan, Iran seek to boost cooperation in emergency management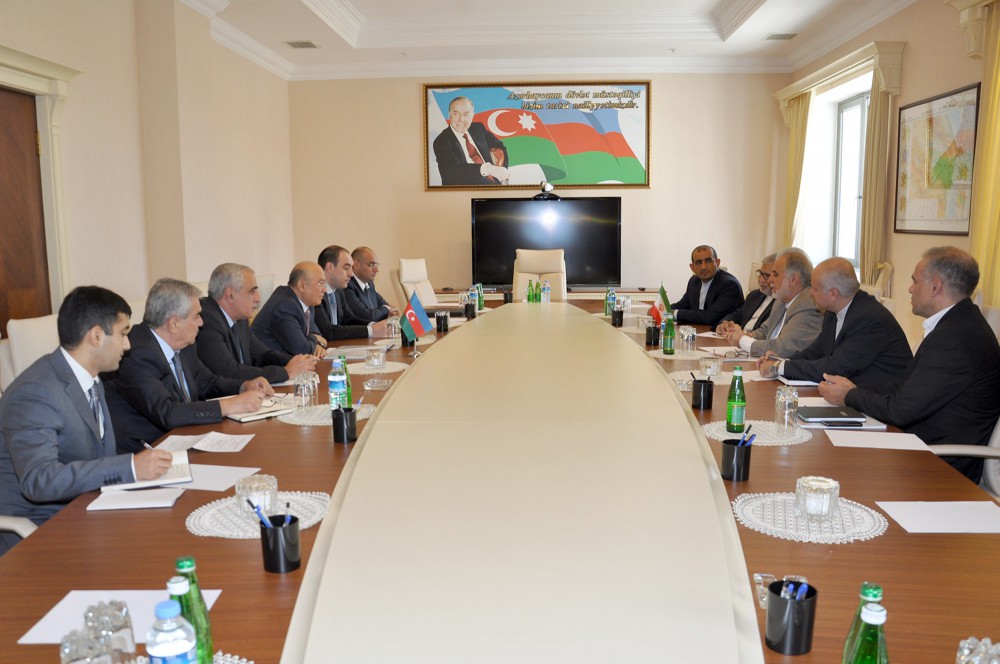 Azerbaijan's Emergency Situations Minister Kamaladdin Heydarov has today met with a delegation of Iranian Ministry of Industry, Mine and Trade.
Heydarov stressed that the visits of the delegations of the two fraternal and neighboring countries` ministries "make new contributions to useful mutual cooperation".
The minister further spoke of the work done by the Ministry towards prevention of emergency situations and elimination of their consequences, and hailed cooperation with Iranian relevant bodies in the sphere.
He underlined the existing potential for expansion of bilateral relations.
Head of the Iranian delegation, deputy minister for industry, mine and trade Mehdi Karbasian said the Ministry was interested in further cooperation with the State Mining Supervision Agency under the Ministry of Emergency Situations of Azerbaijan.
They have also exchanged views over issues of mutual interest, AzerTac state news agency reported.
Iran and Azerbaijan have had diplomatic relations since 1918. Iran recognized Azerbaijan's independence in 1991, and diplomatic relations between the two countries were established in 1992.
Recently, the relations between Azerbaijan and Iran, two neighboring countries with a long history of bilateral ties and cooperation, have risen to a higher level.
Tehran has in recent years focused seriously on development of ties with neighboring countries, including Azerbaijan which enjoys various commonalties with Iran in religious, historical and cultural fields.
The trade turnover between Azerbaijan and Iran stood at $144.045 million in January-September 2014, according to the State Customs Committee (SCC) of Azerbaijan.
In the past nine months, goods worth $115.6 million were imported to Azerbaijan, and the goods exported by the country amounted to $28.45 million.
---
Follow us on Twitter @AzerNewsAz