Azerbaijan, Israel enjoy successful cooperation in number of fields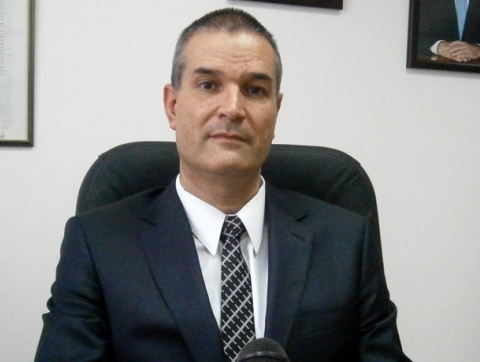 By Sara Rajabova
Israeli Ambassador to Azerbaijan Rafael Harpaz has visited the country's Ganja district.
During the trip, the diplomat met head of the Ganja City Executive Authorities Elmar Valiyev.
Valiyev stressed the importance of the Azerbaijani-Israeli ties, and briefed the ambassador on socio-political life and economy of the city.
Harpaz, in turn, said Azerbaijan was a friendly country for Israel. He noted that Israel attached great importance to cooperation with Azerbaijan in all spheres.
The diplomat said Azerbaijan, including Ganja, was home to nearly 30,000 Jews. He thanked the Azerbaijani government for the creation of all conditions for their normal life.
The envoy noted that Azerbaijan and Israel enjoyed successful cooperation in a number of fields, in particular agriculture, healthcare and science.
Touching upon the Armenia-Azerbaijan Nagorno-Karabakh conflict, Harpaz said his country recognized Azerbaijan's territorial integrity and supported peaceful solution to the dispute.
Following the meeting, the diplomat was presented with keepsakes.
Diplomatic relations between Azerbaijan and Israel were established in April 1992.
Azerbaijan and Israel are focusing on many areas, and the four areas that relevant are telecommunications, agriculture, water supply and medical technologies.
Israel recently discovered gas fields onshore and intends to use the experience of Azerbaijan in this regard. Israel is also willing to assist Azerbaijan in the diversification of its economy.
Azerbaijan's State Customs Committee has reported the trade turnover between Azerbaijan and Israel in 2013 reached $1.28 billion. Azerbaijan exported $1.26 billion worth of products to Israel last year, while Israel's exports to Azerbaijan amounted to $17.59 million.