6 December 2013 14:00 (UTC+04:00)
1 340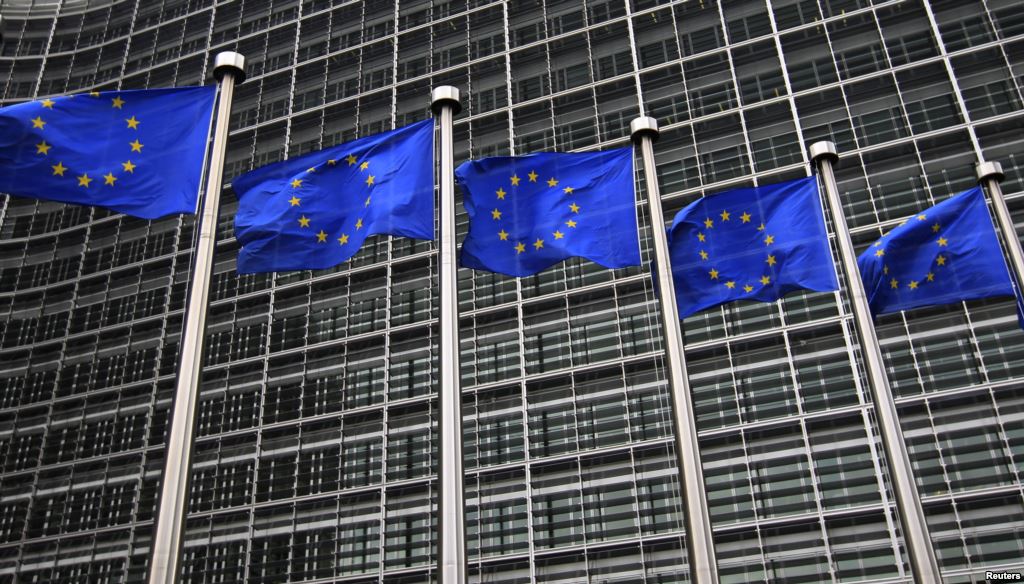 By Nigar Orujova
The European Union and Azerbaijan officially launched a Mobility Partnership, the EU reported in its official website.
A Joint Declaration establishing a framework for future cooperation in the field of migration and mobility was signed in Brussels on December 5.
Commissioner for Home Affairs Cecilia Malmström, Azerbaijani Ambassador Fuad Isgandarov, and the Ministers responsible for migration from the eight EU Member States participating in this partnership, i.e. Bulgaria, the Czech Republic, France, Lithuania, the Netherlands, Poland, Slovenia, and Slovakia signed the document.
"The launch of this Mobility Partnership is another important step towards bringing European and Azerbaijani citizens closer. Thanks to dialogue and specific cooperation, we can better ensure the joint and responsible management of migration in the interests of the Union, Azerbaijan, and the migrants themselves," Malmstrom said at the sideline of the Justice and Home Affairs Council in Brussels.
The partnership establishes a number of political objectives, and identifies a number of areas in which further dialogue and cooperation between the EU and Azerbaijan will continue in order to ensure an effective management of immigrants.
Measures will be taken to enhance Azerbaijan's ability to manage legal and labor migration, improve the way it deals with issues relating to asylum and protection of refugees, prevent and combat irregular migration, and maximize the impact of developments in migration and mobility.
The partnership provides a flexible and non-binding framework for ensuring an effective management of people's movement between the EU and a third country.
Last week in Vilnius, Lithuania, the EU, and Azerbaijan signed a Visa Facilitation Agreement, which reduces the amount of money Azerbaijani citizens have to pay for acquiring short-stay visas that allow them to travel throughout the Schengen area, and is expected to enter into force in early 2014.
Along with visa facilitation and readmission agreements, the mobility partnership will be the key instrument in increasing the mobility of EU and Azerbaijan citizens in a well-managed and secure environment.
Azerbaijan and the EU began discussions on the Mobility Partnership in February 2012, and negotiations were finalized in autumn 2013.
Related News