President Ilham Aliyev offers Novruz greetings to Azerbaijani people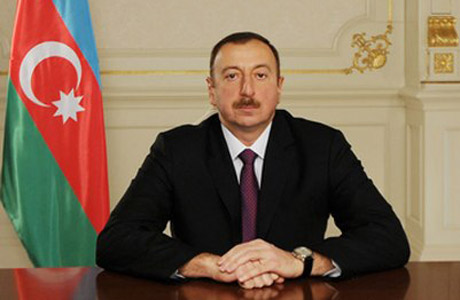 President Ilham Aliyev has offered Novruz greetings to the people of Azerbaijan, AzerTac state news agency reported.
In his congratulatory message, the Head of State said: "I would like to sincerely congratulate you on the occasion of Novruz and wish each one of you good health, happiness and continued success in your activities."
"Dating back to the very depths of our past, Novruz has been an integral part of the spiritual world of our people and has always been revered in the Land of Fire. The sacred traditions of Novruz hold an exceptional place among our incomparable values that have glorified Azerbaijan as one of the centers of ancient civilization. The dignified preservation of these traditions to this day despite the persecution and pressures of the past is one of the exceptional achievements of our people in global culture."
President Ilham Aliyev said: "The inclusion of the Novruz holiday along with the arts of Mugham and Ashugs into the List of Intangible Heritage of Humanity on the part of UNESCO is essentially an achievement for every Azerbaijani. The Third International Mugham Festival being held in the capital and in the countryside on the eve of the spring festival has also provided the opportunity to demonstrate the richness of our historical and cultural heritage in its entirety."
He noted: "For our country, which is rapidly modernizing as a result of consistent implementation of ambitious infrastructure projects, the spring festival has become the symbol of a caring attitude to the cultural heritage and of the attachment to traditional values. The life of the independent Azerbaijan, which is characterized by dynamic development, and the large-scale creative and improvement work covering all parts of the country blend harmoniously with the holiday atmosphere of renewal."
"On these bright days I would like to wish you all a spring mood. I send my greetings to our fellow compatriots who have displayed a great sense of national solidarity to rally behind the ideology of Azerbaijanism and are seeing this holiday in together with us despite being abroad," the President added.
"May this holiday bring every family abundance and good mood," the Head of State concluded.