Azerbaijani MoD: Army Units have taken necessary local control measures to suppress use of dirt roads north of Lachin road for illegal activities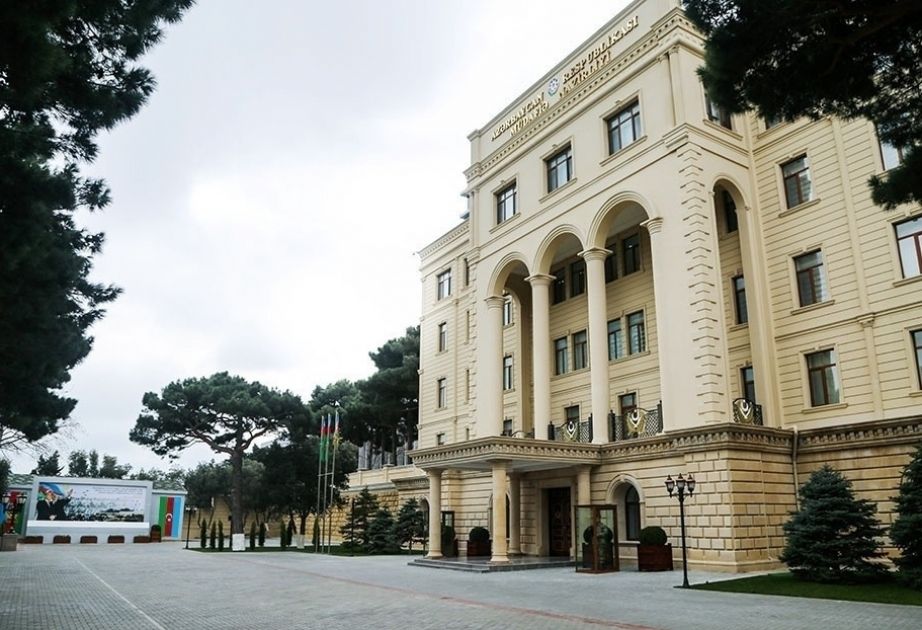 "The transportation of manpower, ammunition, mines, as well as other military equipment from Armenia for illegal Armenian armed detachments in the territory of Azerbaijan, where the Russian peacekeeping forces are temporarily deployed, has intensified in recent days. This transportation is carried out, in particular, by taking advantage of the night hours and foggy weather conditions, Azernews reports per the Defense Ministry.
"Illegal Armenian armed detachments carry out work on laying new roads along several routes passing through some mountainous and unpaved areas, as well as expanding old trails. For this purpose, military, engineering, and special equipment are used, as well as persons, undergoing military service under a contract, and local residents are involved as a labor force.
Over the past few days, the intensification of unlawful construction and improvement work done by Armenians on the Khankendi-Khalfali-Turshsu road and Khankendi-Kosalar-Mirzalar-Turshsu road passing to the north of the mentioned route was recorded by the Azerbaijan Army's technical surveillance means. These roads are also used for the provision and supply of the combat positions of illegal Armenian armed detachments.
Despite numerous appeals of the Azerbaijani side and discussions in this regard, no necessary measures have been taken to suppress the transportation of ammunition and other military means to date.
Taking into account the current situation, necessary local control measures were taken by the Azerbaijan Army Units to suppress the use of dirt roads north of the Lachin road for illegal activities, as well as the aggravation of the situation by the transportation of weapons and ammunition by Armenia and the commitment of potential provocations," the ministry said.
---
Follow us on Twitter @AzerNewsAz