President Ilham Aliyev receives President of 77th Session of UN General Assembly [UPDATE]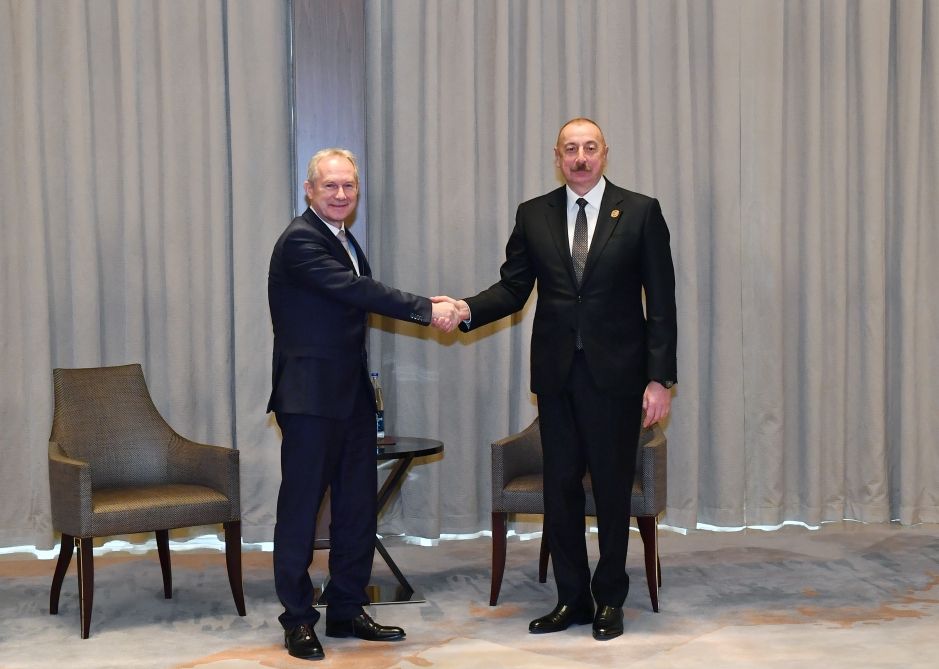 Azerbaijani President Ilham Aliyev has received President of the 77th Session of the UN General Assembly (UNGA) Csaba Kőrösi.
Csaba Kőrösi expressed his gratitude to the head of state for inviting him to the Summit-level Meeting of the Non-Aligned Movement, noting that the Movement plays an important role in the international relations system. He said that during Azerbaijan's chairmanship the Movement's role in the UN General Assembly and international relations in general had been enhanced, emphasizing that the country made practical suggestions to institutionalize the Movement. Kőrösi also thanked for support to the UN General Assembly both financially and through personnel, and described an Azerbaijani specialist's activity at the General Assembly's office as a positive factor.
The head of state, in turn, expressed his gratitude to Csaba Kőrösi for his participation in the Summit of the Non-Aligned Movement, and noted that he attaches special importance to the development of cooperation with the highest UN bodies, including the General Assembly. President Ilham Aliyev recalled that as the chairman of the Non-Aligned Movement Azerbaijan initiated the conduct of a Special Session of the UN General Assembly in response to COVID-19.
Noting that Azerbaijan is facing large-scale mine problem, and some 300 Azerbaijanis have been killed or seriously injured so far in mine explosions since the end of the Second Karabakh War in November 10, 2020, the head of state also highlighted the large-scale restoration and reconstruction works which are being carried out in the liberated territories of Azerbaijan.
President Ilham Aliyev said Azerbaijan had put forward an initiative to establish a new Sustainable Development Goal on demining, emphasized the importance of conducting discussions in this regard within the framework of the UN, and touched upon the issue of reforms in the UN's highest bodies.
During the meeting, the sides also exchanged views on global climate change, water problem and food security issues.
---
Follow us on Twitter @AzerNewsAz