Young Azerbaijanis mark Youth Day in Netherlands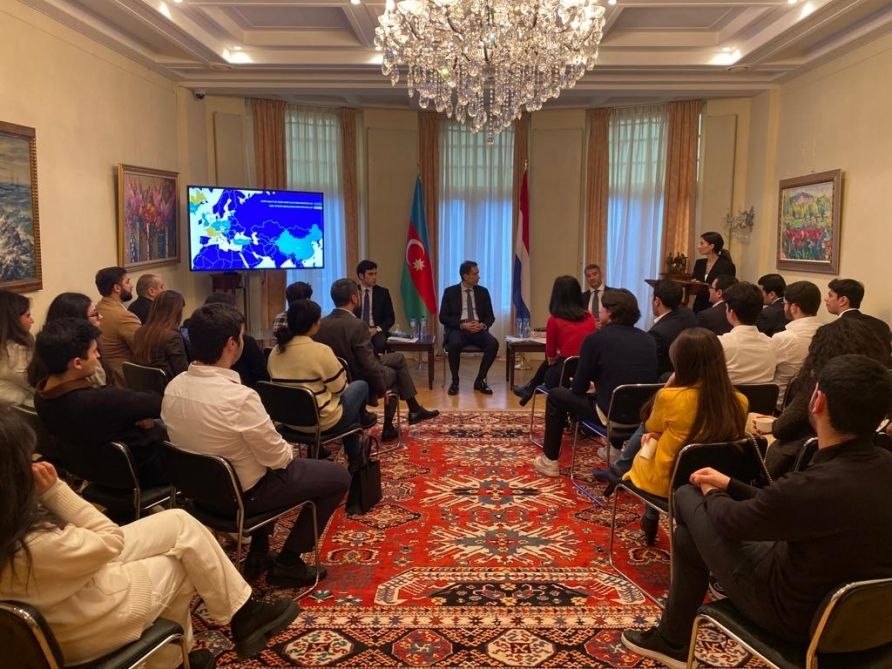 A round-table was held in the Hague to mark the Youth Day of Azerbaijanis with support of the Azerbaijani Youth Foundation, the Embassy of Azerbaijan to the Netherlands, and the Azerbaijani Students and Alumni Platform (ASAP), Azernews reports.
Ambassador Rahman Mustafayev opened the meeting at the Embassy of Azerbaijan to the Kingdom of the Netherlands.
"The state youth policy, which was founded by National Leader Heydar Aliyev, left a deep mark on the development of Azerbaijani youth. According to the great leader's decree dated February 2, 1997, February 2 was declared Youth Day in Azerbaijan," the ambassador said.
The ambassador noted that nowadays youth policy in Azerbaijan has entered a new stage in terms of substance and quality and this policy is successfully continued by President Ilham Aliyev.
"The conditions and opportunities created for the spiritual development of young people, their upbringing in the spirit of patriotism, their education in foreign countries, and the solution of their social problems, the formation and development of youth organizations are a clear indication of great attention to this field," the ambassador added.
R. Mustafayev said that students in the Netherlands play an important role in the development of Azerbaijan-Netherlands relations, and in promoting the history, culture, and successes of our country to the Netherlands.
Qadir Xalilov, Deputy Executive Director at the Azerbaijan Youth Foundation, and Rafael Hajibayli, executive director of ASAP, made speeches and held discussions at the meeting.
---
Follow us on Twitter @AzerNewsAz