AZERNEWS releases another print issue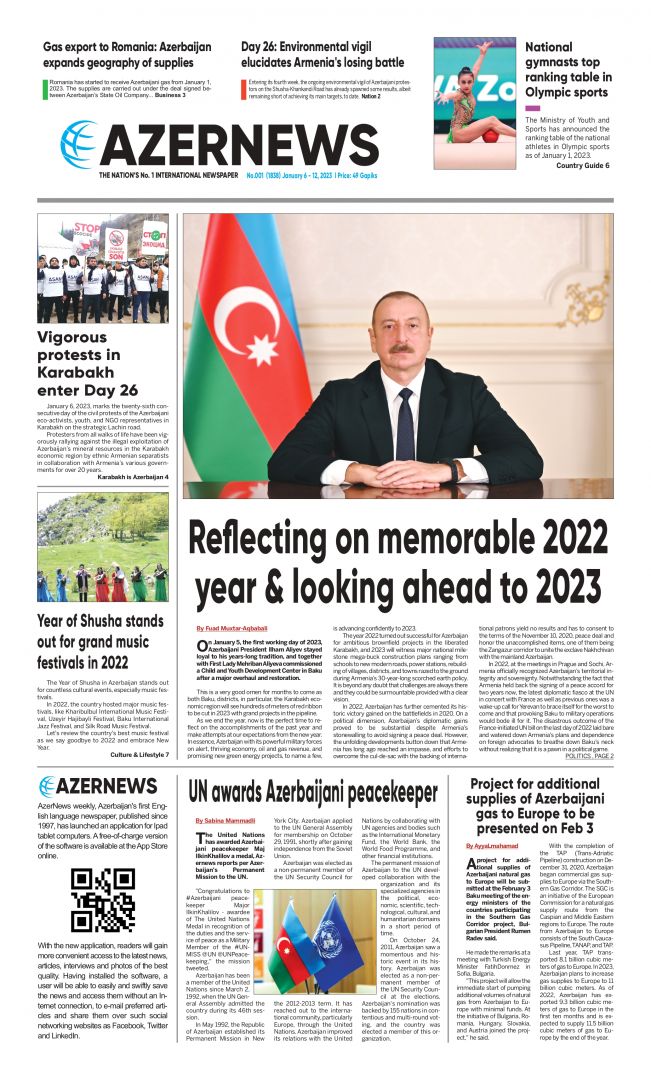 A new print edition of the AZERNEWS online newspaper was released on 6 January.
The new edition includes articles: Day 26: Environmental vigil elucidates Armenia's losing battle; Gas export to Romania: Azerbaijan expands geography of supplies; Azerbaijani Foreign Ministry strongly denies Armenia's accusations; Year of Shusha stands out for grand music festivals in 2022, etc.
AZERNEWS is an associate member of the World Association of Newspapers and News Publishers (WAN-IFRA).
The online newspaper is available at www.azernews.az.