Funds allocated to improve water supply in 14 districts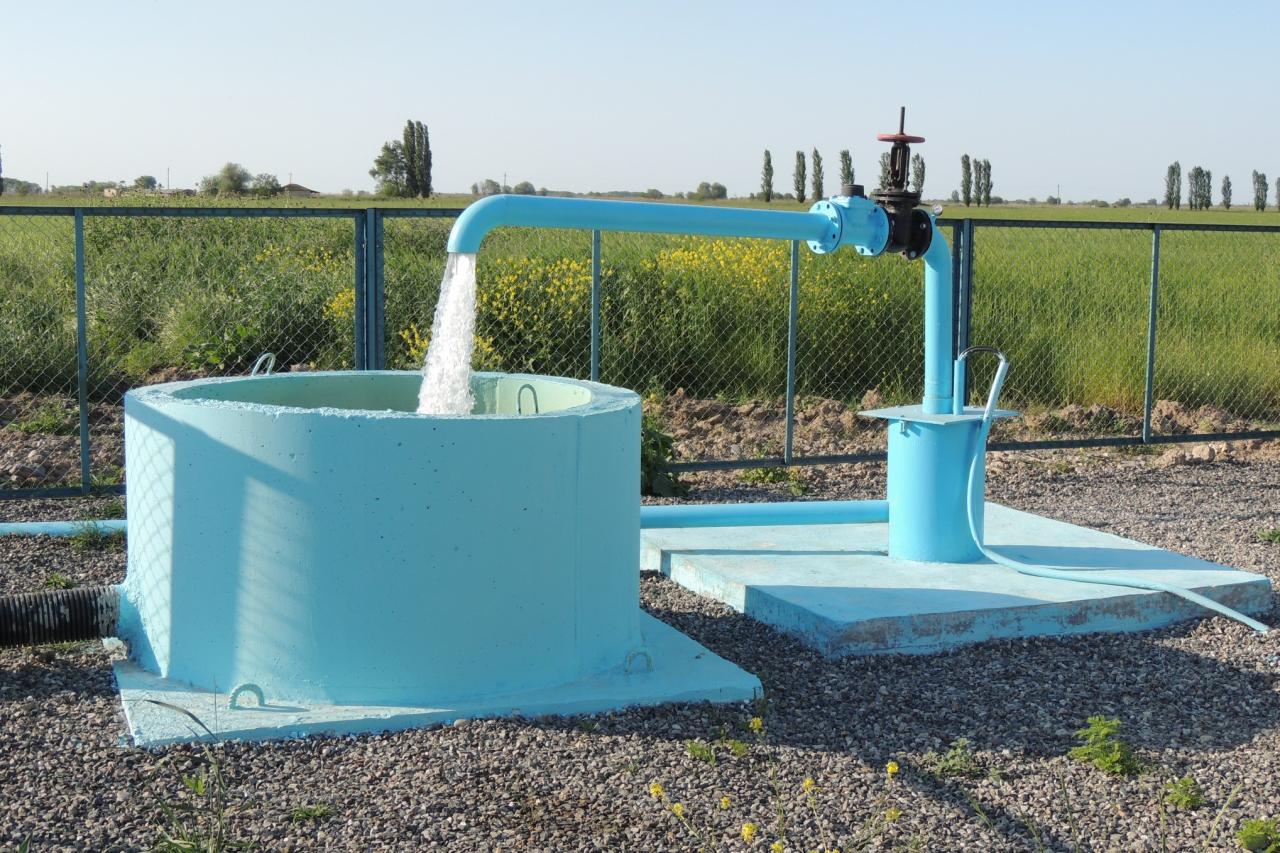 By Akbar Mammadov
Azerbaijan's President Ilham Aliyev signed the order on additional measures to improve the supply of irrigation water to sown areas and to meet the needs of the population for drinking water, the president's press service said on August 12.
According to the order, Azersu OJSC was allocated $445,000 (AZN 756,000) from the state budget in order to implement these projects.
Azersu OJSC and Azerbaijan State Oil Company (SOCAR) will ensure drilling of 24 sub-artesian wells in order to improve the supply of irrigation water to sown areas and backyards used for planting, as well as to meet the needs of the population for drinking water.
Drilling of these 24 sub-artesian wells will provide a total of 65,122 people of 24 villages in 15 districts with water for drinking and irrigation. Thus, the 24 villages where sub-artesian wells will be drilled are located in these districts: Beylegan, Barda, Bilesuvar, Jalilabad, Goranboy, Kurdamir, Guba, Neftchala, Shabran, Shamkir, Tartar, Ujar, Yardimli and Zagatala.
It should be noted that earlier, on 28 July, Azerbaijan's President Ilham Aliyev signed the Order on additional measures to ensure the efficient use of water resources, the presidential website has reported, and approved the "Action Plan for 2020-2022 on ensuring efficient use of water resources". The new order was signed in a bid to increase water resources in the country, to improve the supply of drinking water and irrigation water to consumers.
Water projects in Gazakh, Aghstafa
Earlier, on August 10, Azersu reported that the drinking water supply and sewage system of western Gazakh region was being reconstructed in line with the state program approved by the president, which will serve to 26,000 residents in the region. The reconstruction of drinking water supply and sewerage systems in the region started in 2019 as part of the project co-financed by the Government of Azerbaijan and the Islamic Development Bank Taking and taking into account the population growth, settlement expansion, the disrepair of water supply system in region and inability of infrastructure to meet current and future needs of the population.
The project aims to improve access to water and sanitation services for 26,000 people in the region. In addition, the project envisages supply of drinking water to Agkoynak, Garapapag, Huseynbeyli and Dag Qasaman villages of Gazakh and Agstafa regions in the future. Overall, 45,000 residents will benefit from the project.
Seven of the 12 sub-artesian wells to be drilled in Agstafa region, will provide Gazakh region and surrounding villages with sustainable drinking water. A 4-kilometre section of a 9-kilometre main water pipeline has been laid from the spring to Gazakh.
More than 60 per cent of the construction of a 10,000 cubic meter reservoir to provide the region with drinking water has already been completed. Of the 106-kilometre water distribution network that will be built in Gazakh, 80 km is already ready.
Water supply project in Neftchala
On July 2, Azersu OJSC said it was constructing a new main water pipeline in Neftchala, where drinking water has been insufficient for many years. Thus, residents of Neftchala and surrounding regions will be provided with quality water, processed at the Kura water treatment plant through the Shirvan-Mugan group water pipeline. Drinking water supply has always been a relevant issue in all settlements of Neftchala region due to limited freshwater resources.
Moreover, drinking water supply systems built in Neftchala in 1950-1970 cannot meet the growing demand due to the expiration of their life cycle. To date, drinking water has been supplied to Neftchala from the Kura River after partial processing. From this point of view, it was decided, first of all, to provide the city with water from a reliable source such as the Shirvan-Mugan group water pipeline. In order to supply water to the city of Neftchala in a self- flow regime, construction of a reservoir with a capacity of 7,500 cubic meters in the area of Salyan city began at a relatively high altitude.
Meanwhile, a 44 kilometre-long main water pipeline with 560 mm diameter pipes from the warehouse to Neftchala is being constructed. The construction of the main water pipeline is expected to be completed by the end of the current year and the pipeline will be connected to the existing drinking water network.
According to the project on reconstruction of drinking water supply and sewerage systems in Neftchala, 118 kilometres of drinking water and 116 kilometres of sewerage networks will be created in Neftchala, as well as in the settlements of the Bank and Kurkand, adjacent to the city centre. An 8.6 kilometre-long sewerage collector and a 4,000 cubic meters per day wastewater treatment plant will be built to manage and treat wastewater.
---
Akbar Mammadov is AzerNews' staff journalist, follow him on Twitter: @AkbarMammadov97
Follow us on Twitter @AzerNewsAz