MFA: Azerbaijan hopes for clear-headed political forces in Armenia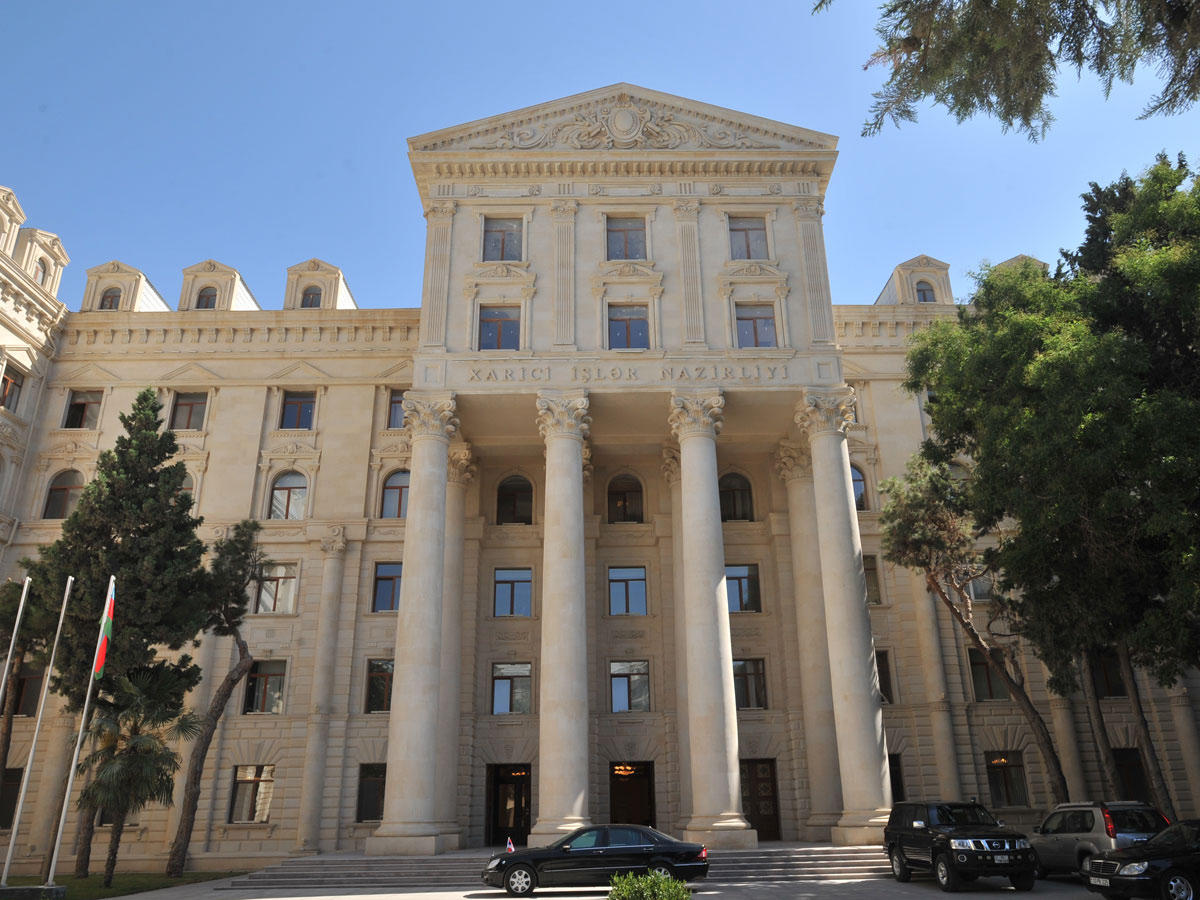 T
Azerbaijan hopes that clear-headed political forces will come to power in Armenia after the departure of the military dictatorship regime headed by Serzh Sargsyan, spokesman of the Azerbaijani Foreign Ministry Hikmat Hajiyev told Trend on April 24.
He made the remarks commenting on how Armenian Prime Minister Serzh Sargsyan's resignation on April 23 will affect the Nagorno-Karabakh conflict resolution.
Hajiyev said it has not been possible to achieve progress in settlement of the Armenia-Azerbaijan Nagorno-Karabakh conflict due to the policy pursued by the Sargsyan regime, who kept Armenian people under the threat of war.
"Hysterical appeals of the former Sargsyan regime's elements that allegedly the Azerbaijani side accumulates military equipment and personnel on the contact line do not reflect reality, and rely on last year's information. Their goal was to mislead public opinion," Hajiyev said.
The fact is that the presence of Armenian troops in the occupied Azerbaijani lands continues to be the main threat to regional peace and security, according to Hajiyev.
"To eliminate tensions, the Armenian troops must be withdrawn from the occupied Azerbaijani territories. Azerbaijan is ready to continue negotiations with clear-headed political forces in Armenia for early peaceful settlement of the Armenia-Azerbaijan Nagorno-Karabakh conflict on basis of the norms and principles of international law and the requirements of relevant resolutions of the UN Security Council," he said.
He stressed that an early settlement of the conflict through peaceful means will restore sustainable peace and stability in the region and give opportunities for a comprehensive regional cooperation.
"Azerbaijan will ensure its territorial integrity and sovereignty within the internationally recognized borders," Hajiyev concluded.
The conflict between the two South Caucasus countries began in 1988 when Armenia made territorial claims against Azerbaijan. As a result of the ensuing war, in 1992 Armenian armed forces occupied 20 percent of Azerbaijan, including the Nagorno-Karabakh region and seven surrounding districts.
The 1994 ceasefire agreement was followed by peace negotiations. Armenia has not yet implemented four UN Security Council resolutions on withdrawal of its armed forces from the Nagorno-Karabakh and the surrounding districts.
---
Follow us on Twitter @AzerNewsAz