Will Armenia return to negotiating table under Pashinyan's rule?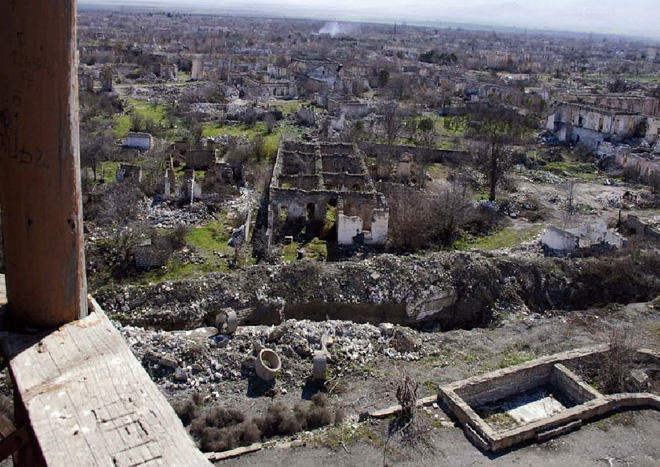 Although the mass protests against the former government are already over in Armenia and the population has achieved its goal overthrowing Serzh Sargsyan and his team, the future of the country with the new Prime Minister Nikol Pashinyan is still vague.
The leader of the protests was making many populist statements during the "velvet revolution," and now the Armenians are eagerly awaiting him to launch fundamental changes in the country's economy and social sphere.
Azerbaijan, in turn, is wondering about Pashinyan's actions in the settlement of the long-standing Armenia-Azerbaijan Nagorno-Karabakh conflict.
It is noteworthy that Armenia would benefit as much as Azerbaijan from the early settlement of the conflict by peaceful means, since the main problems of Armenia stem from its launch of the conflict in the late 1980s. Both the former and current Armenian authorities know well that if there was not the Nagorno-Karabakh conflict and if Armenia would not occupy 20 percent of Azerbaijan's territories, the socio-economic situation in today's Armenia would be several times better than what it has in reality.
The root cause of Sargsyan's fall from power was his intention to protract the Nagorno-Karabakh conflict forever and maintain the status quo in the Azerbaijani territories. Of course, Pashinyan well realizes this too. However, his recent statements regarding the conflict and ways to resolve it, in particular, the "need for Nagorno-Karabakh to be a party to the negotiations," are far from sanity. They suggest that Pashinyan is not going to change Armenia's position on the issue.
On the other hand, there is still a hope that his provocative statements are just populism, and Pashinyan will be able to find common grounds with Azerbaijan and the OSCE Minsk Group dealing with the settlement of the Nagorno-Karabakh conflict.
It is worth noting that prior to the recent electoral period in Azerbaijan and Armenia, the Minsk Group co-chairs made a statement noting their intention to continue intensive negotiations on the conflict after the elections in both countries.
Azerbaijan's Foreign Minister Elmar Mammadyarov has already met with the co-chairs and discussed the measures to be taken to advance the negotiation process. Now it is turn for Armenia to resume its participation in the negotiations.
Azerbaijan strongly hopes that the new government of Armenia will not repeat the position of the previous team and instead will be more active, sane and consistent in the Karabakh negotiations. Azerbaijan has always been a supporter of resolving the conflict by peaceful means, but if Armenia does not compromise and continues to make illegal claims against Azerbaijan, another scenario of resolving the conflict – by the use of force – will become inevitable.
---
Follow us on Twitter @AzerNewsAz