Nakhchivan plans to set up open-air museum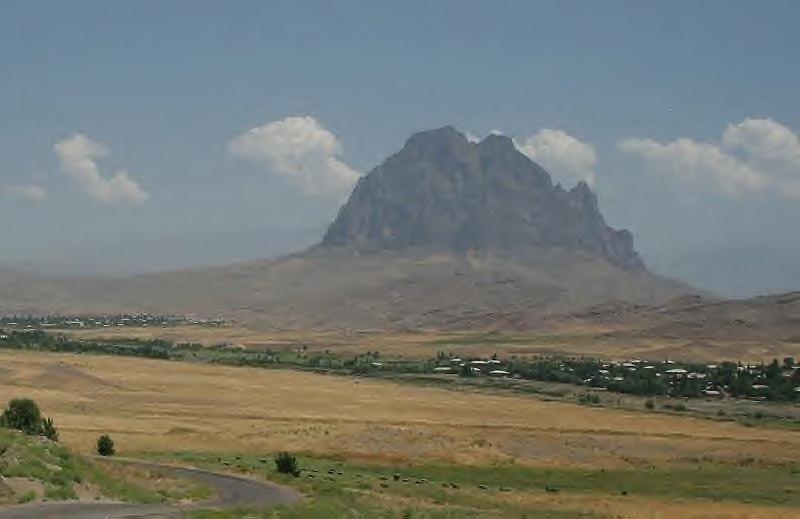 By Nazrin Gadimova
An open-air museum is planned to be set up in Nakhchivan, one of the ancient cities of Azerbaijan.
The museum is projected to be in the territory of the ancient archaeological complex, Shakhtakhti.
"The Institute of Archaeology and Ethnography of Azerbaijani and the National Academy of Sciences of Azerbaijan (ANAS) plan to apply to the Cabinet of Ministers for this purpose next year," head of Shakhtakhti archaeological expedition, Gahraman Agayev, said.
Agayev said that it was thought that the age of the ancient Shakhtakhti was about 3500-4000 years, and its appearance dates back to the end of the 2nd millennium and the beginning of the 1st millennium BC. Researches which were conducted this year showed that the age of this ancient monument is 6500-7000 years.
Moreover, there are burials of the Bronze Age and the Early Iron Age, and medieval monuments dating back to 9th-10th centuries in 2-3 kilometers east of Shakhtakhti.
The head of the archaeological expedition especially noted that this unique archaeological site was the only place where Eneolithic people lived.
"It is interesting that the houses, in which people lived in ancient times in this place, are not destroyed until today," Agayev said.
"They built new houses over the houses of their ancestors or near them. From this point of view, it is able to see houses belonging to all periods there. So it would be better to make this ancient monument an open-air museum. Creating such a museum, we can attract tourists and once again demonstrate the antiquity of our history."
Territory of Nakhchivan is one of the oldest places of human habitation. Archaeological materials, which can surprise any researcher, are being demonstrated in the local museums.
Holy Prophet Noah's Ark, according to legend, anchored in Nakhchivan, in an area now called Gamigaya (Ship-Rock), located at an altitude of 3906 meters above sea level. Gamigaya petroglyphs refers to the 4th - 1st millennium BC, and includes the period of the Bronze Age and the Early Iron Age.
Moreover, early farming culture and urban-type settlement, dating back to the 2nd millennium BC were found in the area of Nakhchivan's in Kultepe I and Kultepe II areas during archaeological excavations.