YARAT! summarizes last year's achievements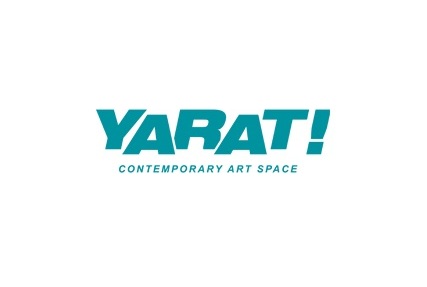 By Nigar Orujova
YARAT! Contemporary Art Space, an organization dedicated to promoting Azerbaijani contemporary art locally and worldwide, has been involved in exciting and innovative projects during the past one and a half years and raised the profile of Azerbaijani contemporary art by organizing and participating in 18 projects nationally and internationally.
The project organizations extended their gratitude to partners, namely the Heydar Aliyev Foundation, Ministry of Youth and Sports, Ministry of Culture and Tourism, Creative Stage of UNS Theatre, Old City Administration and many others.
YARAT! Contemporary Art Space is a non-profit organization established in 2011 by Aida Mahmudova with the goal of supporting and promoting contemporary art in Azerbaijan, as well as developing a greater dialogue between the local art community and the rest of the world.
It aims to encourage and stimulate the growth of young artists through educational initiatives and by providing them with the opportunity to exhibit their work in a professional context. YARAT! is also a platform for well-established and international artists and is looking for innovative ways to inspire wider local and global interest in contemporary Azerbaijani art.
The launch of YARAT's first inaugural exhibition "On Soz" on October 6, 2011 united 27 young Azerbaijani artists, comprising well established names and emerging talents and highlighting the idea of opportunity and recognition. Each work and the exhibition as a whole presented the forefront of a different and diverse artistic way of encompassing issues of modern life and introduced works including installation, photography, video, sculpture and painting. The title as well as the exhibition space in a construction site reflected the idea of beginning and symbolized the first step of YARAT!
At present, there is a pool of artists and some of them still cooperate with YARAT! on a regular basis, including Afat Baghirova, Arif Amirov, Aida Makhmudova, Ali Hasanov, Butunay Hagverdiyev, Jemma Sattar, Faig Akhmad, Fidan Seyidova, Leyla Aliyeva, Leyla Mirza, Mekhti Mammadov, Mammad Bashirov, Nail Alakbarov, Nazrin Mammadova, Nijat Burjiyev, Niyaz Najafov, Orkhan Huseynov, Ramal Kazimov, Rashad Babayev, Rashad Alakbarov, Sitara Ibrahimova, and Shahin Malakzadeh.
In spring 2012 YARAT! launched "012 Baku Public Art Festival", the first event of its kind to take place in the capital city of Baku. The festival attracted Baku residents for several months by presenting site specific artworks of twenty-one emerging and established artists in Azerbaijan, in a variety of public locations in the city. One of the main objectives was to achieve a higher level of exposure without the constraints imposed by a gallery or museum in order to create a dialogue between the public and contemporary art.

Several generations of artists who belong to various schools, techniques and backgrounds were working alongside local historians, each creating a visual reinterpretation of a setting that holds significance for them within the city. A great collaboration between the public, artists, architects, historians and many others made this project an unforgettable experience for everyone and made participants comprehend the city and each other more profoundly.
The Festival featured many activities, including searching for the "correct" embodiment of creative conceptions, strong debates over artistic values, debates about the location of specific installations in relation to ancient buildings in the Old City.
The closing ceremony of 012 Baku Public Art Festival was held in the main hall of Nizami Cinema in November 2012 with the premiere of a documentary film. Directed by Rufat Hasanov, an emerging film director, a graduate of Moscow Higher Screen Script and Film Direction Courses and alumnus of the Histrionics and Cinematography Department of Bates College, summed up all the process and activities of the Festival. For several months, Hasanov rigorously kept track of artists' activities ranging from generating ideas to presentation of the finished art objects. The movie was designed as a series of short interviews with artists, visitors, guests and public and highlighted the process of interaction between the authors, the audience and the urban environment.

International projects
The first exhibition, "Merging Bridges", featuring British and international artists exhibiting alongside Azerbaijani artists, was held at the Baku Museum of Modern Art in May 2012.
The Exhibition featured acclaimed artists including the world-renowned Sarah Lucas, Keith Coventry, James Turrell and Idris Khan. Co-curated by Aida Mahmudova and London-based curator Adam, the exhibition presented a spectrum of works highlighting both established and emerging artists from flourishing artistic centers around the world and creating a bridge between diverse cultures and nationalities.
"Nardaran Wedding" series by Ilkin Huseynov was presented at the GRID 2012 International Photography Biennale in the Netherlands on May 16, 2012. The project, curated by Suad Garayeva, a graduate of the London School of Economics and representative of Sotheby`s Auction House, included photographs depicting local wedding celebrations taking place on the outskirts of the Azerbaijani capital.
The suburb of Nardaran, which is located on the Caspian coast, is unique in its preservation of the indigenous culture and community. The photographs were installed in a purpose built tent. Traditionally they are only ever used for weddings and funerals. The series and the setting attracted many visitors and raised a strong interest in the photographer.
Huseynov is a successful documentary photographer who cooperates with many international organizations and working to improve the social climate and living conditions in the whole of South Caucasus. Even though he is exceptionally young, he has already cooperated with The Associated Press, Invisible Photographer, AFP, Reuters, Yahoo, CNN International, Global Journalist and Media Paran.
Another exhibition, called "Situation Stalemate", was held within the frameworks of the Moscow International Biennale for Young Art on July 12, 2012. The exhibition was represented by four young artists, three female participants from Azerbaijan - Nazrin Mammadova, Jemma Sattar and Fidan Seyidova - and a native Afghan, Reza Khazare, who depicted a male view on sexual relations.
Russian and Azerbaijani media stressed the contrasting views of each artist that strived to convey their own cultural mentality and interpretation of gender issues. The contrast between their works is reflective of the society and culture that they were raised in; the female artists were brought up in a secular tradition, while Khazare was raised in a patriarchal community.

On September 15, 2012, YARAT! and Heydar Aliyev Foundation in cooperation with Christie's, the world's leading auction house, that staged its first exhibition in Azerbaijan. The exhibition featured a diverse range of art that has been selected to represent the best of the autumn sales that were held by Christie's in London, New York and Dubai. Famous masterpieces including works by artists such as Picasso, Lempicka, Hirst, and Warhol were brought to Baku.
In conjunction with the exhibition, YARAT! organized a program of exclusive events for international guests such as discussions, lectures on Azerbaijani art, visits to artist studios and a tour of the YARAT!'s exhibitions. Future partnership with Christie's will be based on educational initiatives as well as raising global awareness of Azerbaijani contemporary art through organizing joint events abroad and within Azerbaijan.
On September 22 , 2012 YARAT! presented a new project based on the dramatically emerging Multiculturalism phenomenon. The exhibition called "Commonist" shared the views of 19 artists and represents fundamentally opposite attitudes towards the issues. Along with the well established names such as Niyaz Najafov, Ali Hasanov, Rashad Alakbarov and Makhmud Rustamov, emerging artists, Afat Bagirova, with her series of oil paintings "Jenny", and Vusal Rahimov's "Black Woman" installation, also participated in the exhibition.
"Home, sweet home" exhibition by YARAT! was recently opened at the Azerbaijani Cultural Center in Paris showcasing contemporary art from leading Azerbaijani artists in an old French mansion constructed in 1904. The works had a strong connection to Azerbaijani roots, including a hand-woven Faig Ahmed's carpet or fancifully designed ceramic tableware by Ali Hasanov.

At the 15th Islamic Art Festival in Sharjah YARAT! was represented by Farid Rasulov with his "Carpet interiors", Faig Akhmad with his "Actual tradition" and Rashad Alakbarov with his solo exhibition called "Four words about the East".
Altogether 45 international and local artworks were shown during the Festival. Artists from UAE, Qatar, Great Britain, USA, France, Turkey, Azerbaijan, Egypt, Palestine, Lebanon, Iraq, Sudan and India and other countries were participating at the festival.
In December, Ramal Kazimov's solo exhibition held at YAY Gallery! was included in the official program of the International Biennale of Contemporary Art "Aluminium", supported by the Ministry of Culture and Tourism. YARAT! acted as a co-organizer of the event.
This year the main theme of the Biennale was Time that begets idols and heroes, changes people and their priorities, bridges them or sets hindrances. The Biennale exhibition was held in 15 Baku museums and galleries under the joint name "Faces of Time". The exhibition managed to involve the most interesting artists, art critics and curators from Europe and Asia.

YARAT! Future Shorts
At present, Future Shorts Festival is the biggest short movies Festival in the world with audiences in 90 countries. Its success originates from eight years of experiments and endeavors to bring together audiences with fundamentally different perceptions of cinematography.
Since 2003 the Festival has been working on creating an international platform for moviemakers and it has attracted millions of viewers worldwide. The Future Shorts Festival, organized by YARAT!, was held four times at different locations in Baku throughout this year. The venues were generously provided by Creative Stage of UNS Theatre, Nizami Cinema, Green Theatre and Park Cinema.
Search for emerging talents
To help encourage an emerging generation of creative talent to seek a career in arts, YARAT! has pledged to help students and graduates through the 'ARTIM Young Artist Project'. This allows at least one young participant a chance to exhibit in each of YARAT's projects, giving them the opportunity to exhibit their works professionally.
After recognizing the interest in YARAT! from young artists, 'ARTIM young artist project' was launched. The program has already contributed to fundamental changes in the careers of emerging artists. The program has helped us discover the potential of emerging talents through regularly held Open Door days.
New names and talents became an integral part of YARAT! projects. A solo exhibition by Agil Abdullayev, first voted finalist, opened in Bisque concept boutique in July this year. A student of the Academy of Art, Shargiyya Rahmanova, presented "Back to the Future" performance along with the more experienced participants of 012 Public Art Festival.
YARAT!, jointly with the State Committee for Family, Women and Children Affairs, co-organized the charity project "BacarArt for kids" for children from underprivileged backgrounds. In collaboration with young artists and tutors that have been able to share their valuable skills with small learners, YARAT! helped them to explore and realize their creative potential through a variety of mediums and techniques.
Master classes lasted for three weeks in different regions of Azerbaijan, culminating with a silent auction. The event was held in the capital on November 20, Universal Children's Day. The striking art works created by children during the three weeks were sold and the funds raised were used to benefit their families.

ART 21 movie and other educational projects
YARAT! was also both the originator and organizer of several educational projects, including a contemporary art lecture in collaboration with GTSI (Contemporary Art Center). Within the framework of the project, contributors such as Leonid Alexandrovich Bazhanov, Alexandra Obukhova, Tatiana Volkova, Anton Polsky, Vitaliy Vladimirovich Patsyukov, presented their lectures at the UNS theatre throughout this year.
YARAT! has also hosted screenings of "Art in 21st century", a documentary series that was produced by PBS channel in 2001 as an attempt to convey contemporary art to mass audiences. At present, the screenings take place in 50 countries and have been presented to Azerbaijani audience for the first time this year. Each screening was followed by talks and discussion with Jahangir Salimkhanov, a recognized expert and a member of European Cultural Parliament.
Other initiatives
In November YARAT! participated in the International Telecommunications and Information Technologies Exhibition, BakuTel 2012, together with the biggest international companies and leaders in global telecommunication and IT. Works presented at the exhibition represented evidence of a solid bond between contemporary art and advanced technology.
However, YARAT! believes its success and key accomplishment for the last one and a half years would not have been possible without the public support and enthusiasm as it is their interest and unwavering support that helped YARAT! to achieve its goals and it strives to continue its work in the coming year.