Days of Vagif Poetry to start in Gazakh and continue in Shusha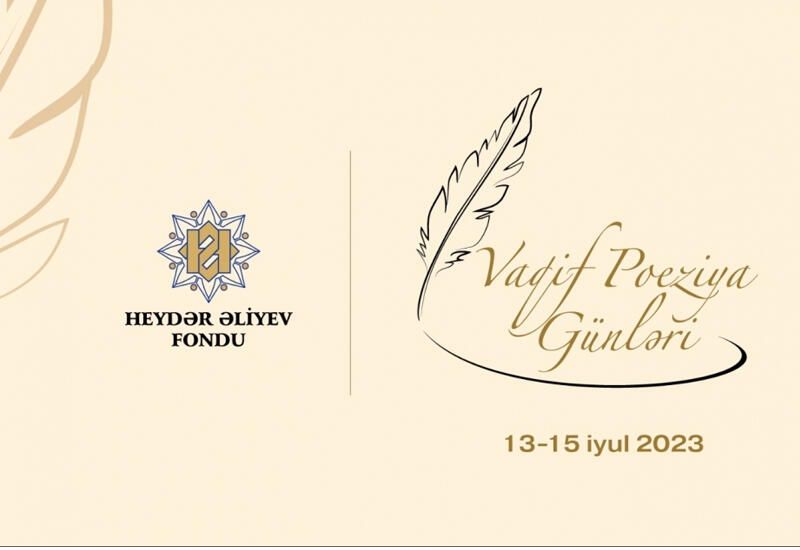 With the organization of the Heydar Aliyev Foundation, the Ministry of Culture and the Union of Writers of Azerbaijan, Vagif Poetry Days begin.
According to Azernews, the Days of Poetry will begin on July 13 in the Gazakh village of Yukhari Salahly, where Molla Panah Vagif was born.
And on July 14-15, the Days of Vagif Poetry will continue in the cultural capital of Azerbaijan - the city of Shusha.
Shusha was of great importance for Vagif. He was born in Gazakh, but gained fame and glory in Shusha, where he was buried. Even during the period of Vagif's life in Shusha, this city, dear to every Azerbaijani, was considered the cultural center of Azerbaijan.
Within the framework of Vagif Poetry Days, events will be held in various historical and cultural places of the city of Shusha, including the museum and mausoleum complex of Molla Panah Vagif restored by the Heydar Aliyev Foundation, as well as at the house of the poetess Natavan, in the Shusha branch of the Azerbaijan National Carpet Museum, in hotels "Kharibulbul" and "Karabakh".
It should be noted that on January 14, 1982, the grand opening of the mausoleum of Molla Panah Vagif and the House of Poetry took place in Shusha with the participation of national leader Heydar Aliyev, whose 100th anniversary is celebrated this year. It was within the framework of this trip that national leader Heydar Aliyev gave instructions to hold Vagif Poetry Days. Vagif's Poetry Days, which are unique in the history of modern Azerbaijani literature, starting from that date and until 1991, began annually in the poet's homeland - in Gazakh and ended at the magnificent Cidir Duzu in Shusha.
After the liberation of the city of Shusha from the Armenian occupation as a result of the victory of our heroic army under the leadership of the President of the Republic of Azerbaijan, Supreme Commander-in-Chief Ilham Aliyev, the Vagif Poetry Days, which have a 41-year history, are again held in their homeland - in the cultural capital of Azerbaijan.
---
Follow us on Twitter @AzerNewsAz