Japanese avant-garde theater to perform at YARAT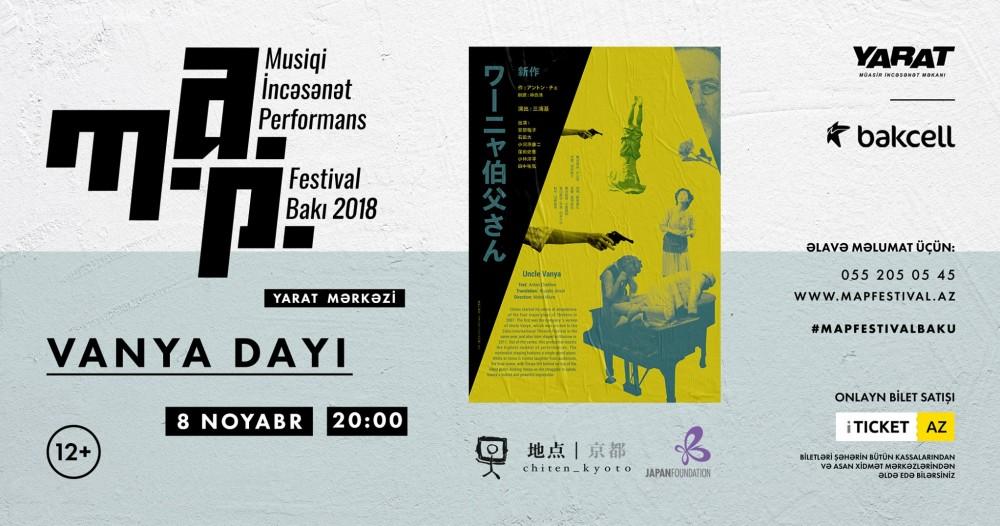 By Naila Huseynli
Uncle Vanya of the Chiten Theater,one of the most famous avant-garde theaters in Japan, will perform at the YARAT Contemporary Art Center on November 8.
The performance will take place within the M.A.P festival.
The artistic director of the theater, Motoi Miura adopts new boundaries of technique and directors in his performances.
By deliberately renouncing realism, he builds troupes' exercises and performances on improvisations, and creates intricate and complex scenes. Applying to classical literary sources, Miura also allows free speeches. He creates a unique collage through mixing replicas of characters, changing the sequence of scenes, and removing many images in the performance.
YARAT is a not-for-profit organization dedicated to nurturing an understanding of contemporary art in Azerbaijan and to creating a platform for Azerbaijani art, both nationally and internationally. Based in Baku, YARAT (meaning CREATE in Azerbaijani) was founded by Aida Mahmudova in 2011.
It realizes its mission through an on-going program of exhibitions, education events and festivals. YARAT facilitates exchange between local and international artistic networks including foundations, galleries and museums.
YARAT comprises YARAT Art Centre, ARTIM Project Space, YARAT Studios, YAY Gallery and an extended educational and public programme.
---
Follow us on Twitter @AzerNewsAz