Azerbaijani banks exchange experience with Kazakhstan's banking sector [PHOTOS]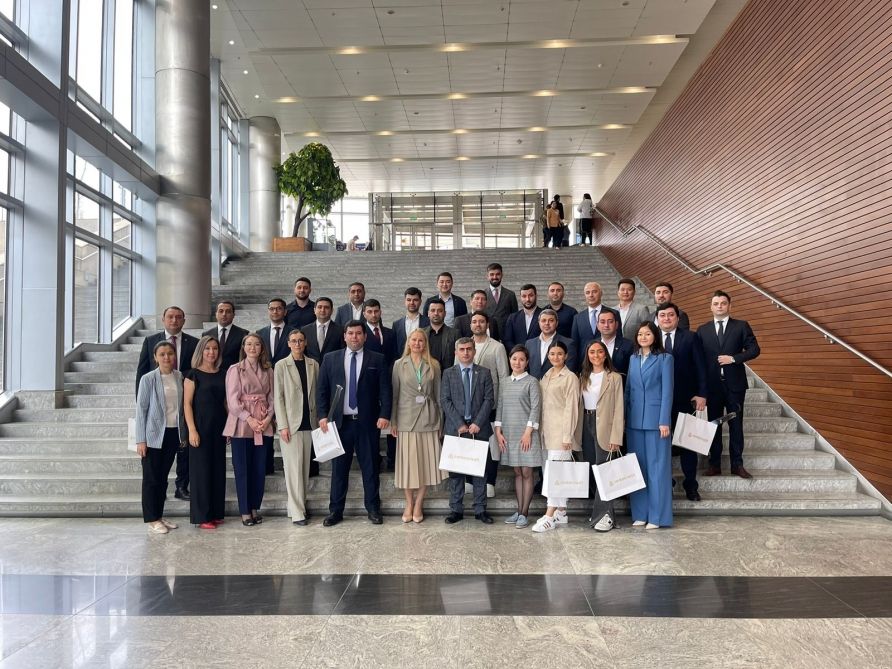 With the support of the Azerbaijan Bank Training Center (ABTC), Azerbaijan Banks (ABA) and Kazakhstan Banks Association, credit, risk and digitization managers of Azerbaijan's banks visited Almaty for the purpose of experience exchange and training, Azernews reports.
ABA said that during the visit "Halyk Bank", "Bank Center Credit", "Jusan Bank", "Freedom Finance", "VTB Bank" (Kazakhstan), "Home Credit Bank", "Eurasian Bank" , "Bereke Bank", "Otbası Bank" and "DAMU" Foundation, which is a business development support fund, discussed the process of transition to "Agile" management, retail banking and retail lending, sales methods in business loans, credit risk management, agricultural loans, the experience of the banking sector of Kazakhstan regarding new products, analysis process and mechanism of loan issuance, business loans in online banking and other issues were reported.
In addition, the Kazakhstan Association of Banks held a seminar on "General information about Kazakhstan's banking system, distribution of loan portfolio, level of digitalization of the market". A delegation of 41 people represented the banking sector of Azerbaijan at the meetings.
It should be noted that the Azerbaijan Bank Training Center (ABTC) was established by the European Union in 2000 and is a subsidiary of the Azerbaijan Banks Association. Until now, ABTC has organized about 2500 training courses for more than 36 thousand listeners on about 240 training topics.
---
Follow us on Twitter @AzerNewsAz