Azerbaijani beekeepers increasing honey production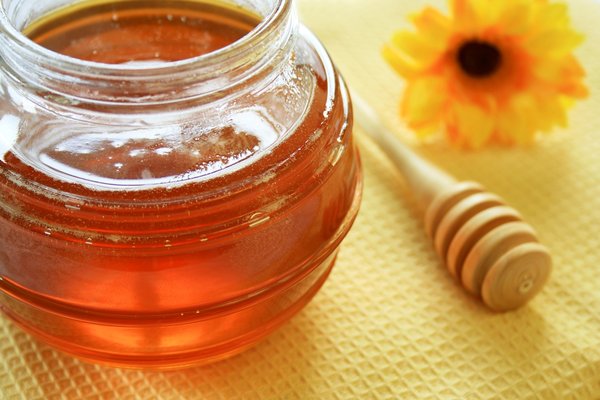 By Mirsaid Ibrahimzade
Significant increase in the production of honey has been observed in Azerbaijan since the Agriculture Ministry granted subsidies to Azerbaijani beekeepers, Head of the Azerbaijan Beekeepers Association Badraddin Hasratov told Trend.
He said that there has been an increase in the number of apiaries among amateur beekeepers. For this year, it is planned to increase production to 5,000 tons of honey, which is 66.7 percent more than last year. He noted that 3,000 tons of honey was produced last year.
Hasratov added that negotiations are underway with various countries to study the foreign market. The association is more focused on Arab countries such as the UAE, in particular Dubai, and Kuwait, he said. In 2018, eight tons of honey was exported to Japan, he noted. In order to expand exports, negotiations are underway with several Japanese companies, he added.
In order to increase production and product quality, the association conducts various seminars and trainings in all Azerbaijani districts involved in the field of beekeeping, he said.
An international conference is expected to be held, and experts from leading countries engaged in this industry will be invited to this conference, he noted. The groups of the association created in Facebook helped to improve and strengthen business relations with both local and foreign specialists, he said. If in 2017-2018, about 300,000 families were employed in the beekeeping industry in Azerbaijan, this year their number has already exceeded 500,000, he noted.
The head of the association added that the main goal is to reduce the dependence of the market on foreign competitors (Georgia, Ukraine, Russia, Turkey, Iran) by increasing local production. As a result, prices are expected to decline, and this will increase the competitiveness of Azerbaijani beekeepers in the domestic market and in importing countries, he said.
Azerbaijani beekeepers were provided with subsidies in the amount of more than 450,000 manats ($264,784), the Ministry of Agriculture informed earlier.
According to the decision taken during the regular meeting of the Republican Commission for the payment of subsidies, subsidies were allocated for each beehive, which is kept by individuals and legal entities involved in the sector.
As well, in accordance with the decree of Azerbaijani President Ilham Aliyev dated March 5, 2018, in order to stimulate the development of beekeeping in the country, support small businesses and provide employment in rural areas to individuals and legal entities involved in beekeeping, a subsidy worth 10 manats per year for each bee family (beehive) will be paid during five years, including this year as well.
Moreover, speaking about integration of this field of agriculture in Azerbaijan to world markets , it is vital to note that the 5th Azerbaijan International Conference of Beekeepers was held in Baku on January 26-27 and representatives from Germany, Turkey, Russia, Ukraine and Georgia came to share their experience with local beekeepers.
The conference discussed issues of preventing bee diseases, increasing the yield in beekeeping, supplying beekeeper products to local and foreign markets.
Generally, there are about 600 species of honey plants in Azerbaijan, of which almost 200, as a source of nectar and pollen, create even greater natural opportunities for the expansion of beekeeping.
Annual honey production in the republic is 3,000 tons, and honey consumption is 5,000 tons. Most of bee families are located in Zagatala (17,097), Astara (12,429), Gakh (9,125), Lerik (8,669) and Balakan (8,581).
In 2018, 3,000 tons of honey was produced in Azerbaijan. Moreover, 65-70 percent of the country's population is provided with honey produced in the country.
The number of bee colonies increased in 2018 compared to 2017. According to the available data, there were 300,000 bee colonies in Azerbaijan. However, presently, there are 400,000 bee colonies and grants have been given for the maintenance of 270,000 of them. It is expected that the number of colonies will reach 500,000-600,000.
On average, each bee colony gives up to ten kilograms of honey. If certain measures are carried out, volume of honey from each bee colony can be increased up to 25-30 kilograms.
Presently, about 6,000 people are engaged in beekeeping in Azerbaijan.