Anglo Asian Mining significantly ups gold production in Azerbaijan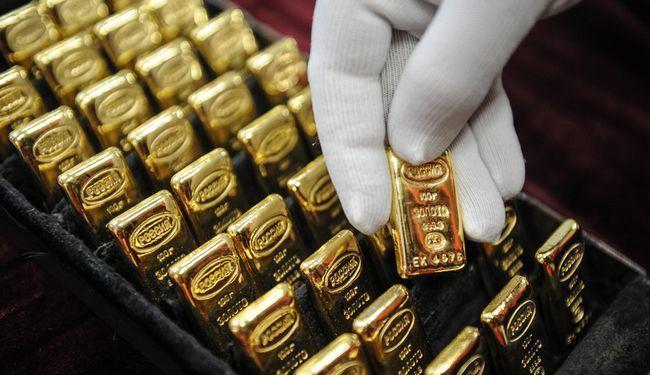 By Sara Israfilbayova
Azerbaijan has rich gold and silver deposits. Gold mostly is mined in Dashkasan (AzerGold CJSC) and in Gadabay (Anglo-Asian Mining, Britain) regions of the country.
Anglo Asian Mining PLC (AAM) produced 18,307 ounces of gold in the first quarter of 2018, which is 26 percent more than the indicator of the same period of 2017.
The company reported that such a sharp increase in the gold production is due to the launch of production at the new Ugur field.
The silver production equaled to 40,583 ounces compared to 36,369 ounces in the same period of 2017 (showing an annual growth at the level of 3.1 percent).
The copper production during the reporting period amounted to 255 tons, which is 2.4 times less than in the first quarter of 2017 (606 tons).
Moreover, the company plans to produce up to 84,000 ounces of gold in 2018.
Anglo Asian Mining PLC is a company with a portfolio of gold, copper and silver production and exploration assets in Azerbaijan.
Anglo Asian Mining PLC holds licenses to six gold fields in Azerbaijan, in accordance with the Production Sharing Agreement (PSA) signed between RV Investment Group Services and the government of Azerbaijan, which have the potential to yield 400 t of gold, 2,500 t of silver, and 1.5 million metric tons (Mt) of copper.
These fields are Gadabay, Ordubad, Gosha Bulag, Gizil Bulag, Vejnali and Soyutlu.
The share of Azerbaijan in the contract is 51 percent, of the Anglo Asian Mining Plc. – 49 percent.
As a whole, it is planned to extract 400 tons of gold from these six deposits, in accordance with the contract.
In 2017, AAM produced 59,617 ounces of gold, 1,991 tons of copper and 172,853 ounces of silver in Azerbaijan.
The Group has a 1,926 square km portfolio of gold, silver and copper properties at various stages of the development cycle. These include Anglo Asian's open pit and underground Gadir mine and the Ugur deposit under development at Gadabay, the Gosha mine which is located 50km from Gadabay and Ordubad, the Group's early stage gold and copper exploration project.
---
Follow us on Twitter @AzerNewsAz