Azerbaijan contributes to strengthen role of OIC-CERT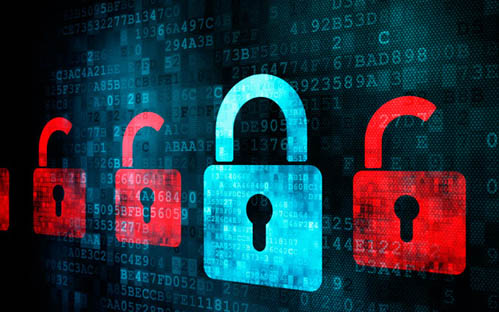 By Rashid Shirinov
During the past years, the information and communications technology has developed rapidly, and this process continues without stopping. Unfortunately, сybercrimes are developing in parallel to this. Therefore, it is very important for world countries to combine their efforts to combat this kind of crime, which poses threats not only to ordinary people, but to the state agencies and big corporations around the globe.
In this regard, the annual conference of the Organisation of the Islamic Cooperation – Computer Emergency Response Team (OIC-CERT) kicked off in Baku on November 6, and will continue until November 9. The Computer Emergency Response Teams will discuss cybersecurity issues and methods of applying preventive measures to combat them.
"The cooperation of countries in combating cybercrime at the global level is of great importance for obtaining effective results in this field," said Mursal Veliyev addressing the conference on November 7.
The deputy head of the Special State Protection Service of Azerbaijan and head of the Special Communication and Information Security State Agency said that the exchange of experience between the relevant services responsible for ensuring information security is of particular importance.
"The event organized in Baku will contribute to strengthening the fight against cybercrime. Global trends in this area will be discussed and practical trainings will be organized," Veliyev said, adding that Azerbaijan contributes to strengthening the role of OIC-CERT and will continue cooperation in this field.
The decision to hold the 9th conference on the topic "Disclosure of future threats" in the Azerbaijani capital was taken on April 20 during the OIC-CERT board meeting. At the conference, annual reports in the field of cybersecurity will be announced.
The event is a platform for the exchange of experience in the fight against cybercrime, as well as in the application of effective methods for identifying sources of threats with a view to early prevent cyberattacks. The conference also considers tools that will allow studying the behavior of cybercriminals in a virtual environment. Experts will talk about what methods attackers use most often to achieve their goals.
CERT of Azerbaijan's Special Communication and Information Security State Agency joined the OIC-CERT in 2013, and in 2016 it was elected to the board of this organization. The purpose of OIC-CERT is to create a platform for research and development of joint initiatives and possible partnership in cybersecurity issues.
---
Rashid Shirinov is AzerNews' staff journalist, follow him on Twitter: @RashidShirinov
Follow us on Twitter @AzerNewsAz