Financial crisis not threatening Azerbaijan's economy, MP says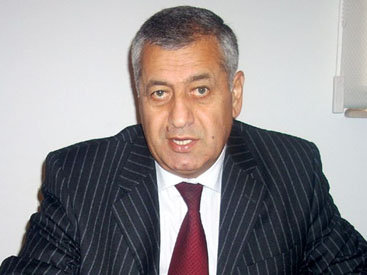 By Aynur Karimova
Azerbaijan's economy is developing steadily and the financial crisis does not threaten it, Azerbaijani Parliamentarian Vahid Ahmadov believes.
The member of the parliamentary commission on economic policy told local media that as of today, the country's economy is largely based on the growth rate of industries, not on the export of raw materials.
"Azerbaijan's economy demonstrates fairly good macroeconomic indicators against the background of the next global financial crisis, and continues to develop rapidly," he said. "Economic growth increased by more than 5 percent in the first half of 2015. Currently, Azerbaijan is several times ahead of the average growth rate of the CIS countries. Such a rapid development is observed despite the sharp decline in oil prices in the world market."
This occurs in the background of the accelerated development of non-oil sectors. The presence of financial cushions also creates a margin of safety for Azerbaijan's economy.
The MP did not exclude the fact that the decrease in world oil prices and the devaluation of the national currencies of Kazakhstan, Russia, and China will affect manat, but it will only be slight.
"I believe that we should not rush to conclusions, it is necessary to wait for the approval of the state budget," he added.
Local experts believe that the manat will not devalue in the next three months. It is expected that the situation will not change even after the parliamentary election, which is scheduled to be held in November this year.
The current policy of the CBA corresponds to the macro and microeconomic situation in Azerbaijan, even if oil prices decrease up to $5 per barrel and the manat will depreciate to a minimum the situation will be stabilized thanks to the large stocks of grain, adequate foreign exchange reserves, and funds accumulated in the state oil fund SOFAZ, expert Nariman Agayev said earlier.
The exchange rate of manat, unlike the currencies of neighboring countries, is regulated by the CBA. Therefore, the situation in the financial markets of neighboring countries will not have a significant effect on the rate of the manat.
Despite the fact that a few days ago, the rate of the dollar in the exchange offices of some banks was increased to 1.08 AZN / USD, the banks were forced to drop the exchange rate to 1.055 after instructions from the CBA.
The CBA keeps this issue under focus, carries out regular monitoring, and has set up a hotline to address these issues.
--
Aynur Karimova is AzerNews' staff journalist, follow her on Twitter: @Aynur_Karimova
Follow us on Twitter @AzerNewsAz