Start your day with honey!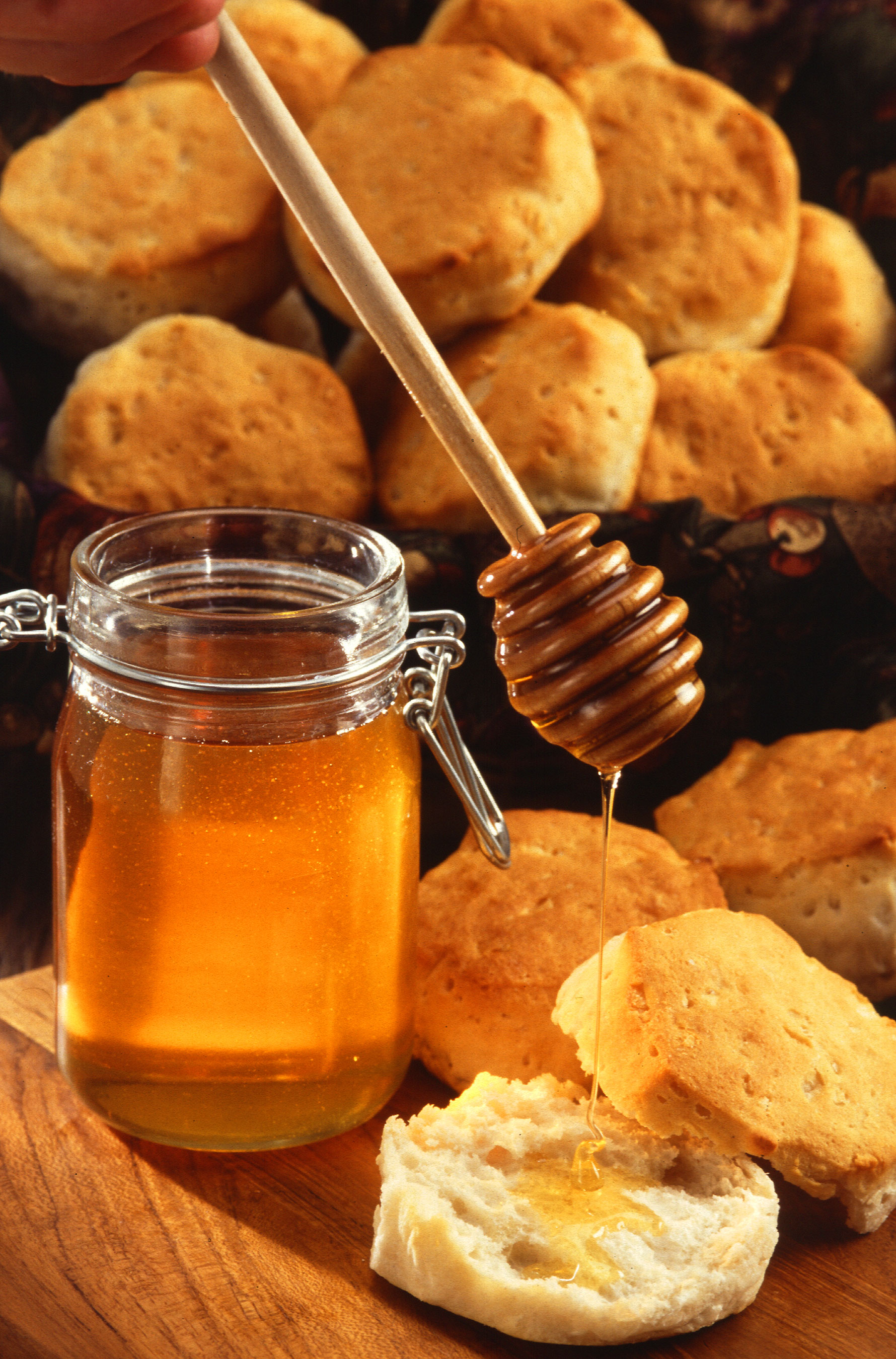 By Aynur Jafarova
'Honig' in German, 'Miele' in Italian, 'Shahad' in Hindi, 'Miel' in French and Spanish, 'Mel' in Portuguese, 'мед' in Russian, 'bal' in Azerbaijani, μελι in Greek and 'honey' in English... There is almost no part in the world where the sweet and tasty honey is not widely used in daily nutrition.
With its great taste and countless benefits, honey has been used all around the world over the past 2,500 years.
Honey can be eaten directly, put on bread like a jam, mixed with juice or any drink instead of sugar, or mixed with warm water, lime juice, cinnamon and other herbs to make a medicine.
Its color is a very useful tool to judge honey's quality. Light colored honey is more valued than dark colored honey as the former has a delicious flavor.
Having numerous health benefits, honey is an important element of traditional medicines. Also, scientists are researching the benefits of honey whether it can be used in treating different wounds or not.
Start your day with honey!
Before going to work, take a spoon of honey to enable your body to go for the extra mile.
If you feel low and lethargic in the morning, instead of reaching out for a can of carbonated energy drink, spread honey on a hot toast or replace the sugar in your tea with it.
Honey contains a variety of vitamins and minerals. The type of vitamins and minerals and their quantity depends on the type of flowers used for apiculture. Commonly, honey contains Vitamin C, Calcium and Iron.
Honey can replace sugar as sweetener in many food and drinks. Honey contains about 69 percent glucose and fructose, enabling it to be used as a sweetener that is better for the overall health than normal white sugar.
Honey contains about 64 calories per tablespoon. When it is consumed with warm water, it helps in digesting the fat stored in the body. Similarly, honey and lemon juice as well as honey and cinnamon help in reducing weight.
Also, honey is used by many people as a source of energy. The carbohydrates in honey can be easily converted into glucose by even the most sensitive stomachs, since it is very easy for the body to digest this pure, natural substance.
Honey is an excellent aid to boost the performance of athletes. Honey is a great way to maintain blood sugar levels, muscle recuperation and glycogen restoration after a workout, as well as regulating the amount of insulin in the body and energy expenditure.
Honey is often used as a natural antiseptic in traditional medicines because it has anti-bacterial properties.
Honey contains nutraceuticals, which are very effective for the removal of free radicals from the body, improving human immunity against many diseases like cancer or heart attacks.
Milk and honey are often served together, since both of these ingredients help us have smooth and beautiful skin.
High-quality and unique-taste Azerbaijani honey
Azerbaijani honey is famous for its high quality and unique taste. Widespread in the mountainous regions and adored for the nutritional and remedial qualities of honey, apiculture is a rapidly developing sector of the Azerbaijani economy.
With rich flora, Azerbaijan has all the possibilities to develop this field of agriculture in numerous regions of the country, in particular, in Astara, Gadabay, Dashkesen and Zagatala.
The main goals of the development of this field are increasing the productivity of beekeeping facilities, improving the quality of industrial processing and integrating the latest technologies in packaging and labeling.
Moreover, the government gives concessional loans and tax exemptions to the farmers engaged in apiculture in order to facilitate growth in the sector.
In order to widely promote apiculture and to attract farmers to this field every year the Agriculture Ministry holds several fairs of apicultural goods.
This year the price for honey in Azerbaijan will be expensive since the supplied volume of honey is 50 percent less compared with the previous years. It is because of this fact that the weather in the regions was drought in the spring season.
However, the Azerbaijani farmers take preventive measures to ensure supply of qualitative and rich harvest in August. One of them is replacing the bee hives in the flora-rich regions.

Agricultural experts believe Azerbaijan is able to double the production of honey.
In 2013, Azerbaijan produced 2,457 tons of honey from over 238,400 beehives. Honey production is expected to increase by 40,000 tons in the near future with a rise in the number of beehives of up to 500,000.
--
Aynur Karimova is AzerNews' staff journalist, follow her on Twitter: @Aynur_Karimova

Follow us on Twitter @AzerNewsAz