Russian journalist's remarks evolve hysteria in Armenia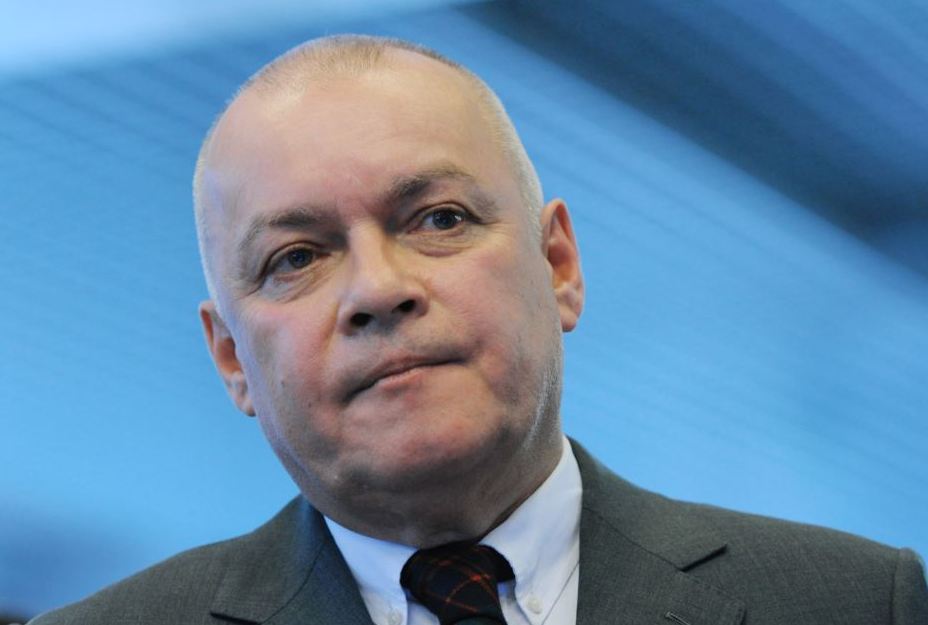 By Jamila Babayeva
In every country, the official language is considered as the main constituent of its national identity. The national language unites all the citizens of the country.
The recent remarks by the general director of the Russian state news agency "Russia Today" have sparked outrage among Armenians.
Dmitriy Kiselyev who attended the fifth meeting of the Armenian-Russian Parliamentary Club in Yerevan urged the authorities to give the Russian language the status of the second state language, warning that otherwise it will affect Armenia's security.
"Russia is the guarantor of Armenia's security, but the Russian language is not common in Armenia," he said at the meeting.
"Kiselyov went on to add that no Russian public schools are left in Yerevan, Russian culture is becoming a secondary one and that is dangerous," local media reported.
"Today I took a taxi to here. The driver, a 20-year-old guy, couldn't even count in Russian," he said.
Kiselyov's remarks were received as a humiliation on the floor of Armenian parliament. Several MPs urged the Foreign Affairs Ministry to declare the Russian journalist non grata in Armenia. They believe that Kiselyov outraged the Armenian nation, but he did not get an adequate response.
Regarding Kiselyov's remarks, the Education Minister Armen Ashotyan said Armenia does not need any change in the language legislative. "The best conditions for the promotion of Russian language are available in Armenia. Russian is taught to second-graders and older school students," he said.
Local experts called Kiselyov's remarks a national shame, as Armenia is losing its national dignity and independence.
"Following Kiselyov's remarks, Parliamentary Speaker Galust Saakyan took a sensational step," media reports said. Saakyan joined a ceremony dedicated to Russia's Day on June 12 accompanied by an interpreter and spoke with Russian Ambassador with the help of his assistance.
Armenia is an outpost for Russia in the South Caucasus region. It has strong pro-Russian inclination. The Armenian economy is almost completely privatized by the Russian businesses. Armenia's foreign policy is fully coordinated with Russia. The strong pro-Russian policies forced Armenia to cancel an earlier decision to ratify the Association Agreement with the EU in November 2013.
The Armenian society's outrage at Kiselyov's remarks is understandable, as national identity is the only value of the country which does not belong to Russia.