Armenia grappling with skyrocketing public debt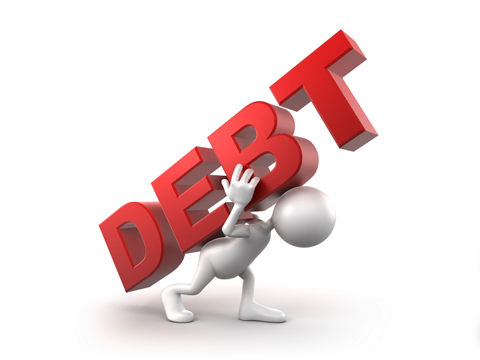 By Mushvig Mehdiyev
Armenia is grappling with a skyrocketing public debt, the latest report by the National Statistical Service showed.
Government debt of the post-Soviet nation surged to $4.44 billion in 2014, according to a very recent report of the NSS.
Armenia recorded a $26.8 million increase in its public debt only in last December.
Armenia's foreign debt - $3.75 billion - shares almost three four of the total public debt, clinching a growth by $81.6 million over the last month of 2014, said Zoghovurd, a Yerevan-based newspaper.
Pavel Safaryan, Deputy Finance Minister, said earlier in December that the share of Armenia's public debt will be 42.2 percent in the overall GDP. He noted that Armenia will see a 0.6 percent increase in the share of the state debt in the overall GDP.
Meanwhile, the Armenian government has failed to fully execute the state budget in 2014.
Tax incomes of the budget were miscarried by 3 percent, according to local media.
Haykanak Zhamanak, a local newspaper, reported that in 2014 the government managed to put $2.2 billion tax incomes to the state budget instead of the pre-defined $2.3 billion.
"The official data of the NSS proves that the tax incomes were not fulfilled by $69.3 million or 3 percent. Moreover, the authorities have also failed to cover the expenditures set in the state budget with a $37.8 million deficit," the paper added.
On December 30, 2014, the Armenian rulers praised their country in an interview with El Mundo, a Spanish newspaper. Prime Minister Hovik Abrahamyan along with several cabinet ministers projected a superb image for Armenia introducing the country as the best in the region and one of the best around the globe.
This move by the rulers of the former Soviet land was presumably served to prematurely disguise the multi-sided crisis hitting the country. The recent consecutive forecasts on Armenia by the influential financial organizations - Moody's, World Bank, Fitch Ratings - denied the promising words of the premier on the Spanish newspaper.
The modern Armenia is suffocated by the economic stagnation in Russia amid its strong dependence on its neighbor's economic indicators. The declining remittances and export demands from Russia send shivers down the spine of Armenia's economy, as 85 percent of its overall export is directed to the northern giant's markets and migrant money sent from Russia shares 21 percent of its GDP.
- - -
Follow Mushvig Mehdiyev on Twitter: @Mushviggo
Follow us on Twitter: @AzerNews