Shirvanshahs Palace :history and curiosities PHOTO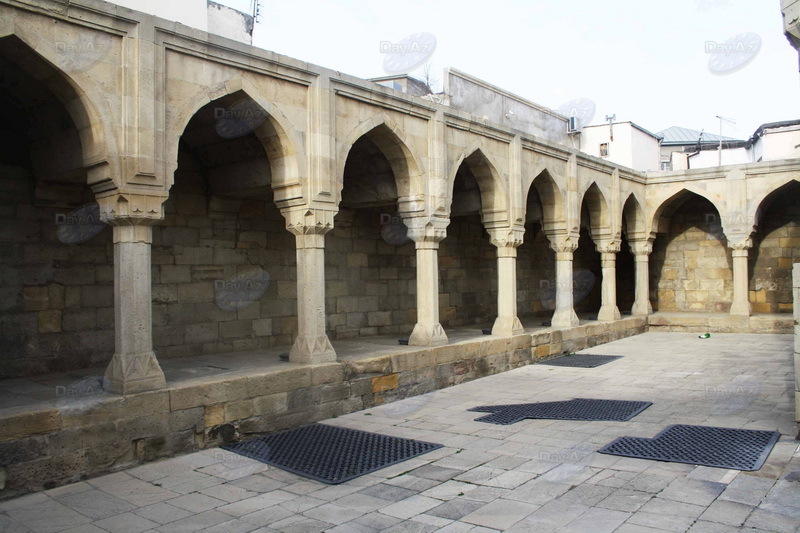 To get in touch with history, gather useful information, and learn historical facts, it is not necessary to travel outside Baku. One can study Azerbaijan's rich history not only in textbooks, but also by visiting historical sites which are of great value, because each ancient building, every corner and every stone, may hold many mysteries and secrets.
If you simply look into the heart of the Baku city - the Old City, which is the oldest part of Azerbaijan's capital-, you will be amazed at the pearl of the country's architecture - the Shirvanshahs Palace.
If stone walls could talk they'd recite praises to Baku's medieval rulers who slowly pieced together this magical collection of stone domes, tombs and pavilions dating back over 500 years.
Construction of the complex, which was held in the period of 13th-16th centuries, has been associated with the transfer of Shirvanshahs' capital from Shamakhi to Baku, famous for its harbor.
The Palace forms a complex, consisting of the residential building of Shirvanshahs, the second residential building (for servants), Divankhana, tomb, palace mosque built in 1441, the remains of the destroyed Key Gubad mosque, Murad's gates, hamam (bath) and mausoleum of famous scientist Seyid Yahya Bakuvi.
Baku was the capital of the country during the rule of the Shirvanshahs Khalilullah I (1417-62) and his son Farrukh Yasar (1462-1500).
---
Follow us on Twitter @AzerNewsAz