Shahdag complex attracts 12,000 tourists during holidays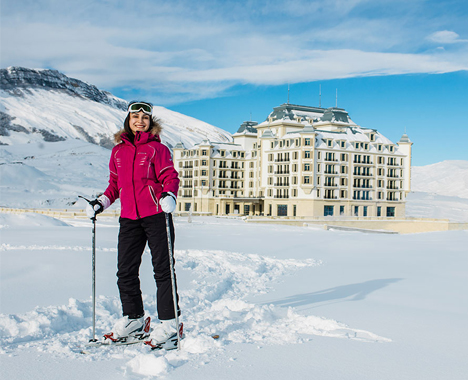 By Nigar Orujova
More than 12,000 local and foreign tourists have enjoyed snow of Shahdag Winter-Summer Tourism Complex in Gusar region during the days-off marking the World Azerbaijanis Solidarity Day and New Year.
Shahdag complex located 30 km north of the town of Gusar, 2,500 meters above sea level, is outstanding with its rich nature, crystal-clear air, and favorable climate with a temperatures ranging between minus 20-22 degrees in winter and 20 degrees in summer. All these provide the modern tourism complex with high standards.
The complex has appropriate areas for skiing, horse trekking, snowshoeing and snow tubing, those wishing more adventure can take a trip to the mountain as well.
Here, all families can find something interesting, enjoy fresh mountain air and taste delicious food. Even snow-loving children will have a chance to experience the cold season here.
The complex saw 3,465 tourists use ski tracks, while more than 9,000 people enjoyed ropes.
The new gondola infrastructure has been launched at the complex this winter giving the skiers opportunity to use additional six new ski-slopes.
Last season the pick point of ski tracks was 1,435 meters, while now it reached 2,100 meters.

The complex offers guests a seemingly endless list of thrilling sports and leisure activities all year round.
Children and adults, novices and pros can find exciting activities at the complex. Shahdag Mountain Resort delivers unforgettable excitement and entertainment, all set against a backdrop of stunning natural beauty and invigorating mountain air.

Five cafes and restaurants have been launched at the complex during new season. The 5-star "Park Chalet" and "Gaya Residence" hotels operate here too. The "Park Chalet" includes 164 bedrooms, bars, restaurants, and fitness and spa centers.

Last year the complex was visited by 85,000 tourists, while this year the complex expects to host more than 100,000.