19 January 2017 17:18 (UTC+04:00)
11 239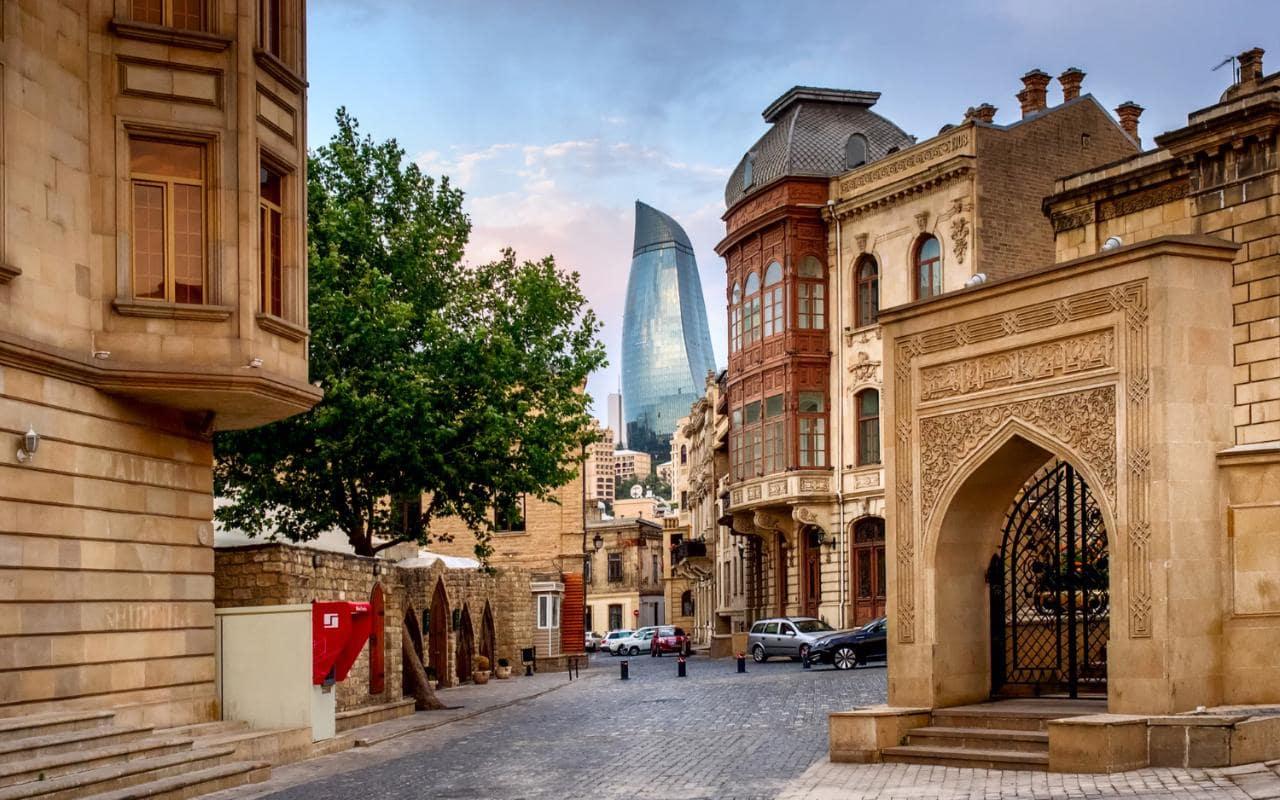 By Amina Nazarli
Baku, the capital and largest city of energy-rich Azerbaijan, has already turned into one of the important and most-visited tourist destinations in Asia.
The city continues to conquer the rankings of various well-known tourist portals thanks to its charming beauty and affordable tours. This time Baku entered Top 3 of popular destinations among Russian tourists of CIS cities during the New Year's holidays.
The hotel search service RoomGuru.ru has defined the most popular foreign destinations among Russian tourists during the New Year's holidays of 2017. The rating was compiled on the basis of hotel accommodation booking from 1 to 8 January 2017.
The service ranked Baku the 3rd on the popularity of the CIS cities among Russian tourists during the New Year's holidays. Russian tourists stayed at hotels in Baku on average for four nights and paid $52 for accommodation a day.
In 2017, New Year's holidays in Russia lasted nine days, and many Russians spend them in various holiday resorts. Minsk, Tbilisi and Baku made Top 3 of tourist destinations in the CIS and near abroad among Russian tourists during the New Year's holidays.
In 2017 the number of Russian tourists' traveling to the CIS countries will increase by 10%, according to agency Turkstat's forecasts.
Baku is so rich in attractions that one can easily spend three days walking around the city and might find it not enough to enjoy its all beauties. It usually takes two more days to see the landmarks in the surroundings of the capital.
Baku is a wonderful city on the shores of the Caspian Sea. Centuries-long history is reflected in its medieval landmarks, where the special place is given to the Old city called Icherisheher. On the other hand, it is a fast-growing megapolis with glittering skyscrapers and unusual architectural monuments of the 21st century. Oriental past and hi tech future is entwined in the way that it gives an impression of taking a journey through time.
The biggest attraction of Baku is Boulevard that stretches many kilometers along the shores of the Caspian Sea. There are different kinds of attractions in the surroundings of Baku as well. The most ancient one is the Gobustan Museum of Petroglyphs not far from another landmark – mud volcanoes. Another interesting touristy spots are fire monuments, flaming hill of Yanardag, temple of fire worshippers Ateshgah and the historical-ethnographic museum of Gala.
Overall, Azerbaijan's tourism industry has made significant developmental progress in recent years, experiencing considerable growth. The number of tourists visiting Azerbaijan in 2016 increased by almost 11 percent compared to 2015. During the first nine months of 2016 Azerbaijan welcomed 1.71 million tourists.
Last year, 35 hotels were built in the country, and 25 are under construction. In general, there are more than 500 hotels in Azerbaijan.
--
Amina Nazarli is AzerNews' staff journalist, follow her on Twitter: @amina_nazarli
Follow us on Twitter @AzerNewsAz
Related News