Astana to allocate $100 million in aid to Bishkek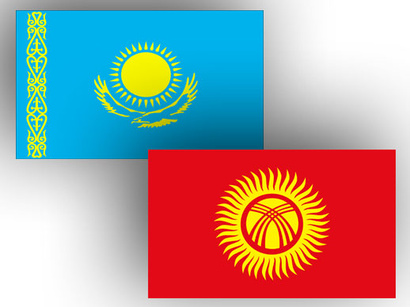 By Sara Rajabova
Kazakhstan will allocate $100 million worth of financial aid to its Central Asian neighbor Kyrgyzstan.
The Kyrgyz government has approved a draft agreement between the governments of Kyrgyzstan and Kazakhstan on the development of economic cooperation under the Eurasian Economic Union, AKIpress news agency reported.
A decree to that effect was signed by Kyrgyz Prime Minister Joomart Otorbayev on March 2.
Under the agreement, Kazakhstan will give Kyrgyzstan $100 million in financial aid in order to facilitate the process of country's joining in the Eurasian Economic Union.
The Eurasian Customs Union has been formed by Russia, Belarus and Kazakhstan in 2010. The transition of the ECU into an EEU began in January 2015. On January 1, the treaty between the presidents of Russia, Kazakhstan and Belarus authorizing the EEU went into effect. The EEU aims at free movement of goods, capital, and people between all member states.
Kyrgyzstan has signed an accession agreement to join the Russian-led Eurasia EEU last December, in view of joining the organization in May 2015.
The aid agreement and mechanisms of implementation of such aid fall under a separated protocol.
The agreement will enter into force when both sides complete internal procedures ahead of the ratification of the document.
The agreement will be terminated when all obligations under this agreement, as well as the protocol of this agreement will be met.
Kazakhstan is the largest source of foreign direct investment in Kyrgyzstan, with many joint ventures in Kyrgyzstan in such sectors as banking, construction, and energy. Kazakhstan is the fourth largest investor in Kyrgyzstan with a 7.7 percent share. China, Canada and the UK remain top three investors in Kyrgyzstan.
Kazakh officials have confirmed that since its independence, Kazakh businesses have invested $1 billion in the Kyrgyz's economy.
--
Sara Rajabova is AzerNews' staff journalist, follow her on Twitter: @SaraRajabova

Follow us on Twitter @AzerNewsAz