German chancellor meeting Putin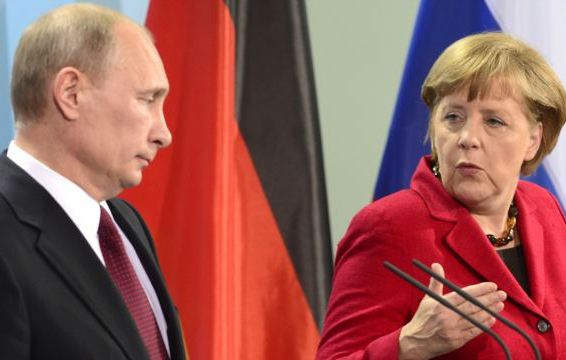 German Chancellor Angela Merkel is traveling to Moscow on Friday, where she is scheduled to meet with Russian President Vladimir Putin at the Kremlin, Radio Liberty reported.

Putin's press secretary Dmitri Peskov said on the eve of Merkel's visit that the Russian president would raise the issue of European legislation "that adversely affects our interests."

Peskov elaborated that meant talks on the European Union's "Third Energy Package," which enforces "unbundling."

Russia's gas giant Gazprom objects to the "unbundling" requirement as it requires a separation of the production, transport, and sale of energy supplies.

Gazprom produces and sells gas and owns its own transportation facilities. It currently provide some 25 percent of the EU's gas needs.

Merkel and Putin are also expected to discuss Syria, the current crisis between Israel and Gaza, and Iran's nuclear program.