14 May 2019 13:25 (UTC+04:00)
944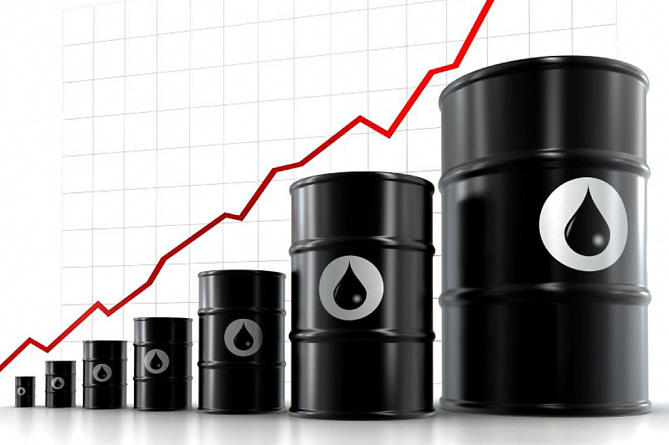 By Abdul Kerimkhanov
The State Commission for the Protection of Economic Competition (SCPEC) of Armenia investigates the reasons for the rise in gasoline price in the country.
Gegham Gevorgyan, SCPEC Chairman, notes in order to explore the entire market and give a normal answer, the Commission must examine entire structure of the fuel market and understand entire pricing scheme, ranging from which countries it is imported to what signals affecting the market.
As Gevorgyan mentioned, there are at least three large gasoline importers in Armenia at the moment. He added that the research will provide answers to the remaining questions, which will last at least two months.
It seems that SCPEC is going to do some extremely complex scientific research. Otherwise, it is difficult to understand why it is necessary at least two months to clarify geography of gasoline imports. After all, SCPEC has been operating for almost 20 years, and gasoline in the country is becoming more expensive regularly.
In any case, the Commission has employed and continues to employ people who have been monitoring market trends for years, should have certain knowledge and analyzed information in this area, as well as ideas about the pricing scheme.
So, one can conclude from the SCPEC chairman's words that so far nothing at all has been done, or investigated or studied. The commission existed both before and after the revolution and what has changed now it has new head. Gevorgyan should admit that personally he has not yet fully entered the case and does not possess sufficient information.
In early 2019, when gasoline prices dropped by 50 drams ($0.1) without additional research and studies, the government attributed this fact to the category of its own revolutionary merits. There were loud statements that the gasoline market in "new Armenia" is demonopolized, which led to such a decrease in prices. The authorities boasted that the decline in gasoline prices was one of the concrete, tangible results of the revolution. Such statements began to sound almost immediately after the price cut, and many people believed in these statements.
Few people thought about the fact that gasoline could not actually be demonopolized, because it was not monopolized before. There were several importers, but this is not a sign of monopoly. It is noteworthy that after a while there were rumors that gasoline just began to be diluted strongly. Namely that made its price cheap.
Now gasoline price has risen again. So, an Armenian consumer did not manage to eat fruits of the notorious revolutionary demonopolization a long time. This is not surprising, because the seemingly sweet revolutionary fruits have reached the expiration date. Now they are bitter because they were cultivated on the basis of myths, legends, demagoguery and speculation.
---
Abdul Kerimkhanov is AzerNews' staff journalist, follow him on Twitter: @AbdulKerim94
Follow us on Twitter @AzerNewsAz
Related News