U.S. tariffs on uranium imports can harm Kazakh suppliers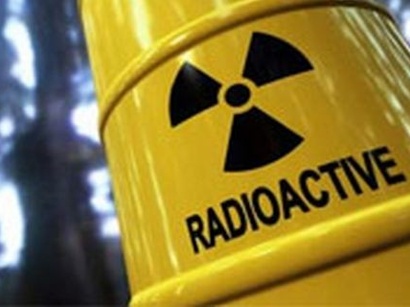 By Kamila Aliyeva
The possible introduction of tariffs on the import of uranium into the U.S. could have a negative impact on the activities of Kazakh companies - uranium suppliers, according to the Kazakh Energy Ministry, RIA Novosti reported.
"Kazakhstan has several long-term contracts for the supply of natural uranium to the U.S., and the possible imposition of tariffs on uranium imports could adversely affect the activities of Kazakh companies in the supply of Kazakh natural uranium to the U.S. market," the ministry said.
Last week, the U.S. Department of Commerce officially announced an investigation into the import of uranium or so called 'yellow cake', during which it plans to determine whether the supply of uranium threatens the interests of national security.
This decision was a response to the request of two U.S. companies - uranium producers (Energy Fuels Inc. and Ur-Energy Inc.), and was adopted after consultations with industrialists, members of the congress and interested ministries.
Uranium is mostly used in the production of nuclear energy. Currently, only five percent of uranium used in the U.S. nuclear energy industry comes from the national enterprises, while the remaining 95 percent is imported from Canada, Australia, Russia, and Kazakhstan.
Kazakhstan has been a world's leading uranium producer since 2009. Over the past 10 years, the country has increased its volume by almost six times, while its closest competitors, Canada and Australia, have stagnated or slightly declined.
Kazakhstan does not presently possess nuclear power generation capacity and export all the produced uranium, primarily under long-term contracts. Output cut did not impact any contractual commitments. China accounts for 56 percent of Kazakhstan's total uranium export.
---
Kamila Aliyeva is AzerNews' staff journalist, follow her on Twitter: @Kami_Aliyeva
Follow us on Twitter @AzerNewsAz