2 March 2018 17:05 (UTC+04:00)
3 894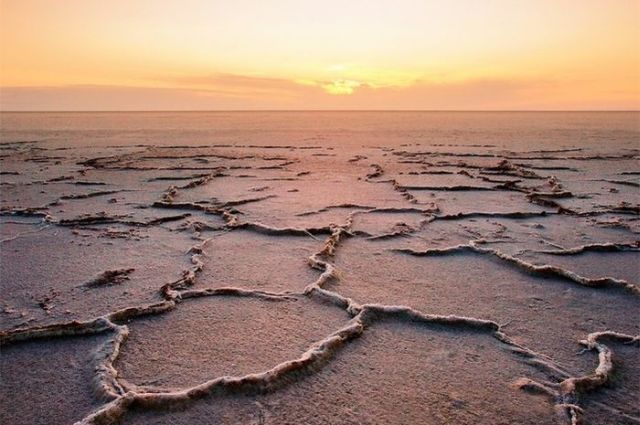 By Kamila Aliyeva
A joint Aral rescue group is expected to be created by Kazakhstan and Uzbekistan.
This was stated by Ambassador of Kazakhstan to Uzbekistan Yerik Utembayev during his visit to Karakalpakstan, Kazinform reported.
"We have reached an agreement on joint actions to save the Aral Sea. Karakalpakstan has certain experience in the fight against desertification as well as good experience in planting trees, especially in planting saxaul. Thus, the joint work of Kazakhstan and Uzbekistan specialists will help find most effective methods. In this context, the initiative of President Nursultan Nazarbayev to increase the role of the International Fund for Saving the Aral Sea is very important, especially in the year of Kazakhstan's chairmanship in the UN Security Council. At present there is a big goal for Kazakhstan and Central Asian countries to increase their coordination to save the Aral Sea," he said.
The diplomat also noted that in the near future a working group, which will purposefully study new methods and technology of water saving and efficient water consumption, will be created.
"We have visited a number of organizations and saw the work of Karakalpakstan who have good experience of growing certain sorts of plants which prevent desertification of the sea. In this regard I would like to note that we have worked out a joint road map which will help find the most effective ways applying Kazakhstan's developments," Utembayev said.
According to Kazakh Ambassador, Uzbekistan pays special attention to the problems of Aral.
In particular, Uzbek President noted in the UN General Assembly that overcoming the consequence of desertification require active consolidation of international efforts including within the UNDP framework.
The Aral Sea, located on the border of Kazakhstan and Uzbekistan, in the center of the Central Asian deserts, used to be the fourth largest lake in the world, after the Caspian Sea, and Lakes Superior and Victoria.
Today the Aral Sea is a devastated zone. Its consequences have directly affected the lives and health of hundreds of thousands of people, and have an adverse impact on the economic, social and environmental situation in the region.
Aral Sea has been declared a terrible environmental problem at the global level. A number of international institutions including the International Fund for Saving the Aral Sea, the Interstate Coordination Water Commission of Central Asia, and the Research and Information Centre have been established in the region to fight with water scarcity.
---
Kamila Aliyeva is AzerNews' staff journalist, follow her on Twitter: @Kami_Aliyeva
Follow us on Twitter @AzerNewsAz
Related News