U.S. State Dep confirms reduction of Russian, U.S. strategic nuclear arsenals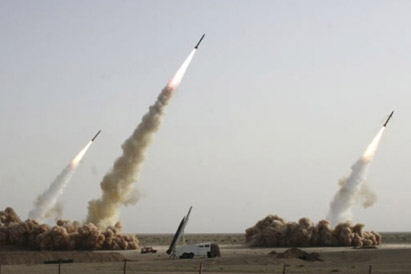 By Kamila Aliyeva
The Russian Federation and the United States continue to reduce their strategic nuclear weapons.
This assessment was provided by the State Department, which released on Monday a certificate on compliance by the two countries with their obligations under the Treaty on Measures for the Further Reduction and Limitation of Strategic Offensive Arms also known as the New START Treaty, TASS reported.
Russia declared 1,561 deployed warheads, 501 deployed launchers, and 790 total launchers as of September 1, 2017. In March 2017 the numbers were 1765, 523, and 816 respectively.
The U.S. numbers for September 2017 were 1,393 warheads, 660 deployed and 800 total launchers (1411, 673, and 820 in March 2017).
When the Soviet Union officially dissolved in 1991, the newly-independent states of Belarus, Kazakhstan, and Ukraine inherited more than 3,000 strategic nuclear weapons, as well as at least 3,000 tactical or battlefield nuclear weapons.
The United States and Russia reached a solution to this complex problem by engaging Belarus, Kazakhstan, and Ukraine in a series of talks that led to the Lisbon Protocol. That agreement made all five states party to the 1991 Strategic Arms Reduction Treaty (START), which required Washington and Moscow to each cut their deployed strategic nuclear forces from approximately 10,000 warheads apiece to down below 6,000 warheads on no more than 1,600 ICBMs, submarine-launched ballistic missiles (SLBM), and long-range bombers.
The new START treaty signed in 2010 replaced the 1991 START I treaty and superseded the 2002 Strategic Offensive Reductions Treaty (SORT), which terminated when New START entered into force.
Recently, U.S. President Donald Trump has called New START "one-sided" and "a bad deal," and has even suggested the U.S. might withdraw from it.
In late September, the world's first legally-binding treaty prohibiting nuclear weapons was signed at United Nations Headquarters in New York
The treaty was approved on July 7 at the talks that major nuclear powers (Russia, the United Kingdom, the United States, China and France) skipped. Under the treaty, the parties will be obliged "never under any circumstances to develop, test, produce, manufacture, otherwise acquire, possess or stockpile nuclear weapons or other nuclear explosive devices." Non-nuclear signatory states are prohibited to deploy in their national territories the nuclear weapons of third countries.
The document will come into force 90 days after at least 50 states ratify it.
The UK, U.S. and France released a joint statement vowing they would never become party to the treaty. Meanwhile, the Russian Foreign Ministry said that Moscow would not ratify the deal as it runs counter to the country's national interests.
Russia and the United States are also parties to the Chemical Weapons Convention (CWC), which required them to destroy their stockpiles by 2007 with a potential extension until 2012.
Both rivals received the extension but failed to meet the 2012 deadline. In 2010, Moscow set a 2015 target date for eliminating its chemical stockpile and later extended it to 2020. The current U.S. target date is 2023.
--
Kamila Aliyeva is AzerNews' staff journalist, follow her on Twitter: @Kami_Aliyeva
Follow us on Twitter @AzerNewsAz