3 February 2017 15:19 (UTC+04:00)
2 410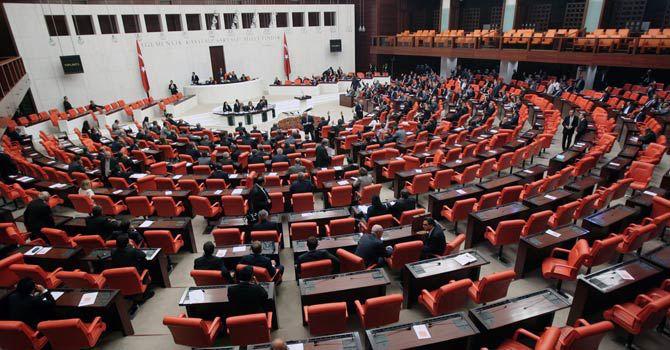 By Kamila Aliyeva
The new draft Constitution of Turkey, which might become a turning point in the political system of the country and its history, has been submitted to the Presidential Palace in Ankara for approval by President Recep Tayyip Erdogan, the Turkish newspaper Hurriyet said on Thursday.
After the voting process with the participation of 488 MPs at the Grand National Assembly (parliament) of Turkey, the bill, which consists of 18 articles, was approved by a majority, of which 339 MPs supported the adoption of the law, while 142 were against.
The bill was signed by the member of the parliament, Ahmet Aydin.
The Turkish President has 15 days to approve or reject the law. In the case of the President's approval, the text of the law will be submitted to the Prime Minister and published in the Official Gazette.
The amendments to the constitution will be put to a referendum on the first Sunday, 60 days after the publication of the text of the law in the Official Gazette.
The constitutional committee of MPs from the AK Party and the opposition Nationalist Movement Party (MHP) submitted the list of proposed amendments to parliament for ratification on December 30. Turkey's largest opposition parties, the Republican People's Party (CHP), and the Peoples' Democratic Party (HDP) opposed to these changes.
The constitutional changes envisage increasing the number of sits at the parliament from 550 to 600 and holding parliamentary elections every five years. Currently, the parliamentary elections are held every four years.
It was also proposed to lower the age limit for a candidate to MP to 18 years from the current 25 years.
In accordance with the amendments, President-elect must be a citizen of Turkey and aged above 40 and he will also be empowered to appoint and change the ministers. The president-elect will not be obliged to be a non-party nominee any more.
President Recep Tayyip Erdoğan and his supporters have claimed that Turkey needs a strong presidency and leadership to prevent weak governance and help the country to deal with a number of challenges successfully, including terror attacks from Daesh, the PKK and the Feitullah Terrorist Organization. His opponents think that it will weaken democracy in the country and result in authoritarianism and the transition from a parliamentary to a presidential form of government.
---
Follow us on Twitter @AzerNewsAz
Related News