Iran to build 12 new oil and gas refineries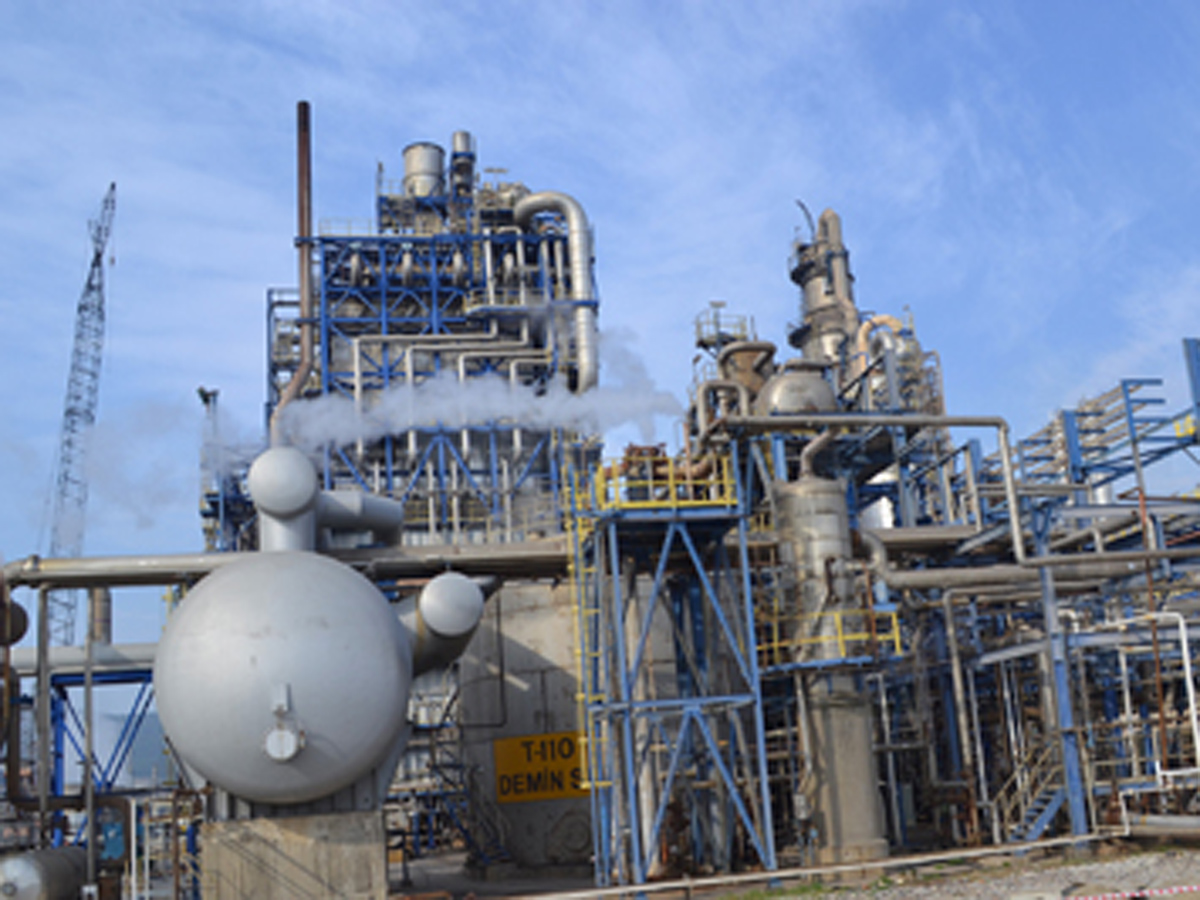 By Kamila Aliyeva
Iran's intention to build 12 new refineries in the course of oil refining expansion strategy pursued in the country is expected to allow Iran to fully cover domestic gasoline demand with its own production.
Iran plans to build 12 oil and gas refineries, MNA reported with reference to the statement of Director of Corporate Planning and Member of the Board of Directors of National Iranian Oil Refining and Distribution Company (NIORDC) Arman Moghadam.
He said that currently nine refineries with an aggregate total capacity of 1.73 million barrels are functioning across the country, adding that Setare Khalij Fars Gas Condensates Refinery will soon come on stream with a refining capacity of 120,000 barrels per day.
The NIORDC official also emphasized a need to optimize and renovate Iranian oil refineries.
Moghadam announced the start of operation on consolidation, optimization and improvement of production processes at the Abadan refinery with a total capacity of 210,000 barrels per day through Chinese financing.
"At the time being, 88,000 barrels of fuel oil are produced in Abadan Refinery on a daily basis," he said.
Moghadam further referred to the plan to build Anahita Refinery in Kermanshah Province with a capacity of 150,000 barrels stressing that "construction of Siraf refinery complex remains as yet another project to be carried out in Iran."
In May, Iranian Oil Minister Bijan Zanganeh claimed that the Iranian authorities have signed a contract for €1.5 million on the development of Abadan with Chinese companies, noting that the main part of the agreement is to be financed by the Chinese side.
In November, CEO of NIORDC Abbas Kazemi said that it is planned to launch several refinery projects in Iran. In particular, by the end of the Iranian year (March 20) two refineries will be put into operation in Bandar Abbas and Laban.
At the same time the first phase of another major refinery project which is Persian Gulf Star Refinery with a capacity of 36 billion of gasoline will be introduced.
When the first phase of the refinery is operational, the plant will produce 12 billion of Euro-4 standard gasoline, while the second and the third stages will increase the capacity up to 26 and 36 billion per day respectively.
Eventually, in 2017, Iran intends to completely abandon foreign gasoline imports for the first time in 36 years, Kazemi said.
---
Follow us on Twitter @AzerNewsAz