US company offers services to SOCAR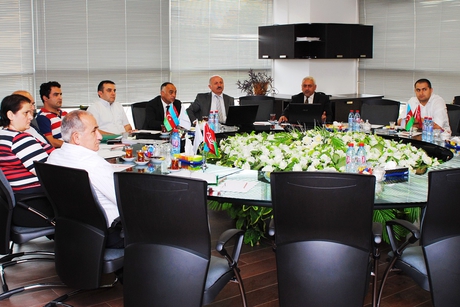 The American company KMT International, Inc has suggested to the Azerbaijani state energy company its services and equipment for cleaning of land and waters.
SOCAR's Ecol Engineering Services reported that the employee of Ener Serve, which is the official representative of KMT International, Inc in Azerbaijan, has made a special presentation in this regard.
In particular, Ener serve has presented mobile devices MegaMacs for complex cleaning of lands and waters polluted by oil and sludge.
Following the presentation it was decided that the parties will continue talks on the possibility of cooperation, focusing on such issues as the technical specification of the equipment, the possibility of its maintenance, cost and other parameters.
KMT International, Inc. founded in 1999, is an engineering/manufacturing company headquartered in Fremont, California, USA. KMT International, Inc. focuses on providing the most environmentally friendly technologies, engineering, and equipment for a variety of industries and companies.