Working group created against possible oil spills in Caspian Sea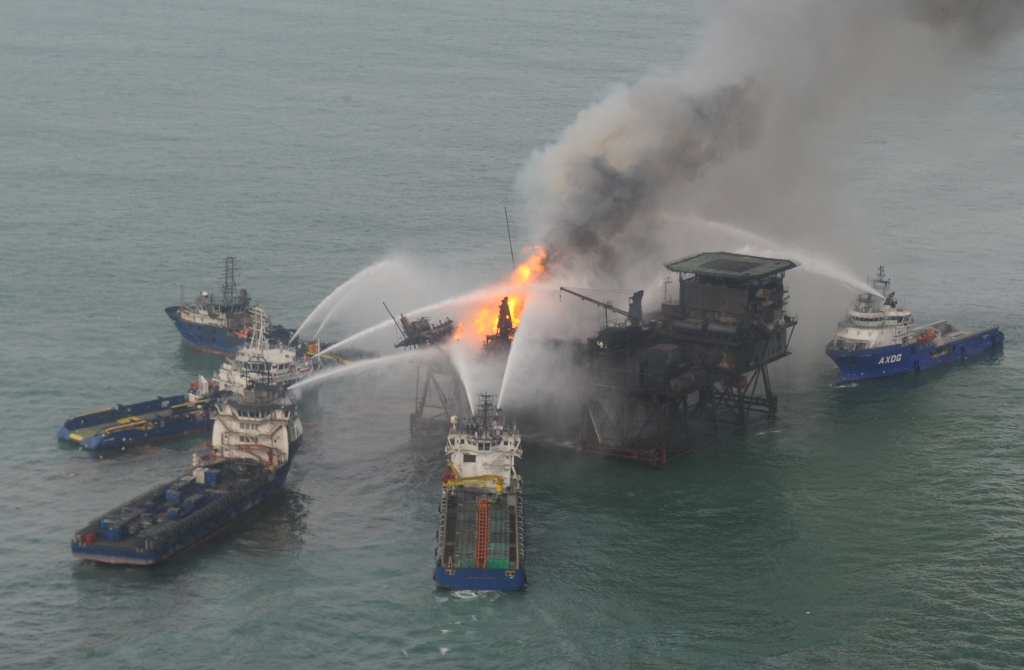 A working group has been established against possible oil spills in the Caspian Sea due to the accident at Azerbaijan's Guneshli offshore field.
The working group includes the Ministry of Emergency Situations, SOCAR and BP, Azerbaijani Ministry of Emergency Situations reported.
The work in underway to eliminate consequences of the accident. Two ships are working on extinguishing the fire, two helicopters and a plane are engaged in searching of the missing oil workers.
The ministry's "Svetlomor" and "Sanmar" ships build fences to prevent oil spill on the water surface.
As a result of a strong storm on Dec.4 at 17:40 (UTC/GMT + 4 hours), a high-pressure underwater gas pipeline was damaged which caused a fire at Guneshli field of the State Oil Company of Azerbaijan. Large-scale rescue operation resulted in 33 people being rescued. To date, bodies of seven oil workers have been recovered. Currently, 23 people are listed as missing.
--
Follow us on Twitter @AzerNewsAz