Turkey reiterates its condition to open borders with Armenia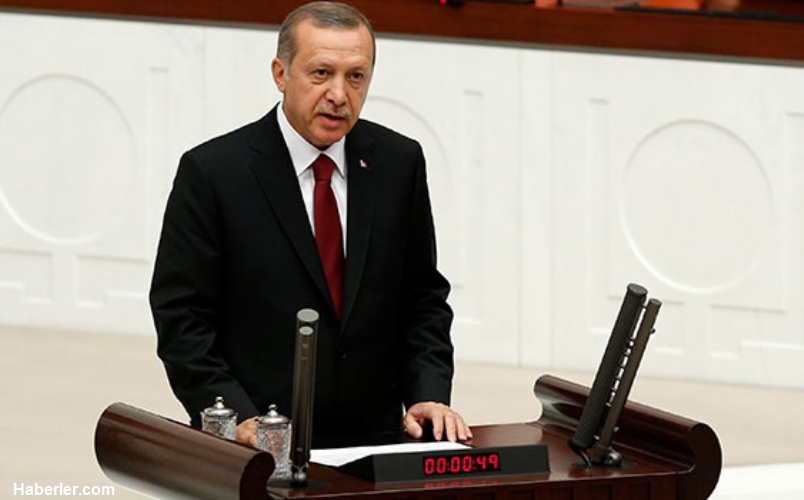 By Mushvig Mehdiyev
Turkey once again proved its traditional commitment in view of restoring border relations with Armenia, which are closed since 1993.
The main reasons behind Turkey's closure of the border with neighboring Armenia are the latter's baseless "Armenian genocide" claims against Turkey and its occupation of Azerbaijan's Nagorno-Karabakh region following a bloody war in the early 1990s.
Then and incumbent rulers of Turkey have set the liberation of the occupied territories as a primary condition to launch relevant procedures for opening the borders with Armenia.
"Turkey will not open its border with Armenia until it withdraws from the occupied territories of Azerbaijan," Turkish President Recep Tayyip Erdogan said on March 2.
Erdogan recalled that the international community condemns the occupation of Azerbaijan's internationally recognized territories by Armenia.
The president believes that the U.S. and Russia could play a decisive role in reaching the long-awaited solution to the Armenian-Azerbaijani conflict.
"If Russia and the U.S. decide to solve the problem, the conflict settlement will be reached very quickly," Erdogan claimed.
A resolution of the Nagorno-Karabakh conflict was top on the agenda of talks during Turkish Foreign Minister Mevlut Chavushoglu's recent visit to Baku, where he reiterated Turkey's firm support to Azerbaijan's territorial integrity and position in light of the Nagorno-Karabakh problem.
Turkey unequivocally refuses to open its borders with Armenia until the latter withdraw from Azerbaijan's occupied lands. Prime Minister Ahmet Davutoglu has recently called on Armenia to liberate at least one Azerbaijani district as a condition to revive the Turkish-Armenian protocols.
The Nagorno-Karabakh region and seven adjacent districts, which historically have belonged to Azerbaijan and have been recognized as belonging to Azerbaijan by the international community, remain under Armenian occupation.
Not only has Armenia refused to comply with several UN Security Council resolutions, but it has systematically violated upon Azerbaijan's territorial sovereignty by targeting its civilians and allowing its armed forces to target villages.
Although Baku has tried time and time again to broker a peaceful resolution to the conflict in view of preserving regional stability and promoting tolerance, Armenia has ignored all calls for restraint.
The Turkish rulers' fair precondition was not welcomed by their Armenian counterparts, and on February 16, Armenian President Serzh Sargsyan pulled out the protocols on normalization of bilateral relations and the establishment of diplomatic relations signed with Ankara in 2009 from the parliament's agenda. He blamed the Turkish government for its lack of political will to ratify and implement such relations without preconditions.
Back in 1992, following a violent and bloody conflict, Armenia occupied 20 percent of Azerbaijan, including the Nagorno-Karabakh region and seven surrounding districts plunging the South Caucasus region into a protracted conflict.
The two countries signed a ceasefire agreement in 1994. The co-chairs of the OSCE Minsk Group, Russia, France and the US are currently holding peace negotiations
- - -
Follow Mushvig Mehdiyev on Twitter: @Mushviggo
Follow us on Twitter: @AzerNews